Japan Rickshaw Tours: Explore the Traditional Side of Japan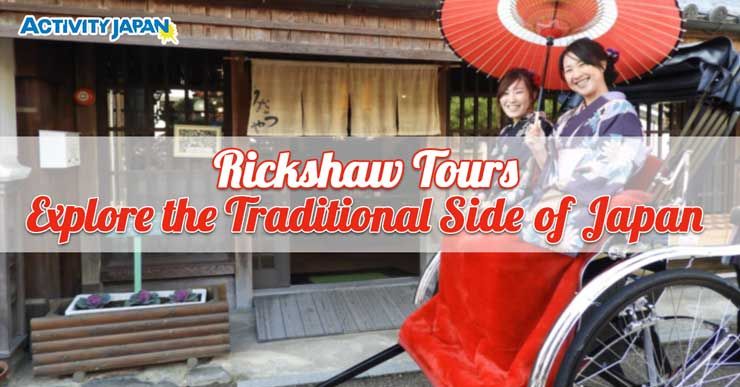 Japan has an abundance of modern transport networks, ensuring visitors can easily get around the country by way of train, road, and even flights. Taxis are everywhere, and its neigh impossible to get lost in a country of friendly locals and labeled streets wherever you go. However, despite the overflowing transport technologies, nothing quite beats the traditional experience of a Japan Rickshaw! The country has a rich history with this mode of transportation, having, in fact being responsible for the naming of this cart as we know it today. The word "rickshaw" is derived from the Japanese term jinrikisha and particularly the last part rikisha that loosely translates to "human-powered vehicle."
Rickshaw Japan tours have been popular for decades now, perfectly fitting in with the theme of Edo streets in Tokyo, castle towns, and many other traditional settings across well-preserved architectural heritages in the country. From treading across Meiji train stations to going laps around buildings and streets hundreds of years old, Japan rickshaw tours promise all kinds of fun with culture and history.
If you are intrigued by the rural aspect of Japan, and the era of the Shogunate and samurais, these rickshaw adventures are your ticket back to a time when home meant castle!
1. Explore Izumo Taisha on a Rickshaw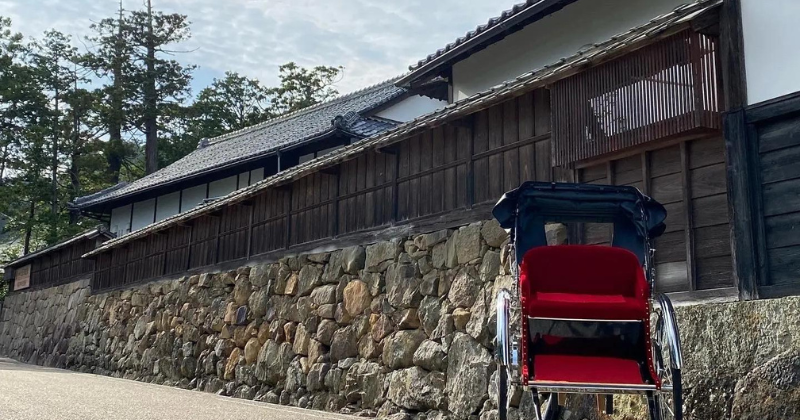 Embark on a rickshaw tour around the charming town situated at the entrance of Izumo Taisha for a delightful cultural experience. You'll get to absorb the historical atmosphere, explore the quaint streets, and enjoy a unique perspective of this enchanting locale.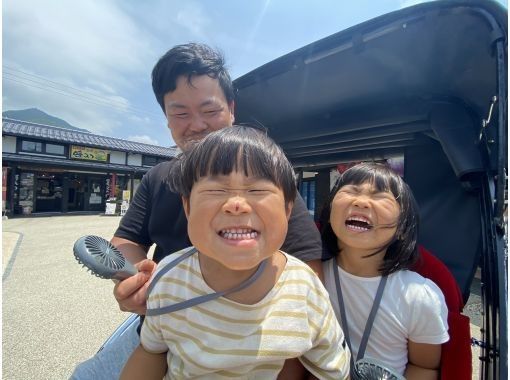 Izumo power spot tour by rickshaw
Izumo, Shimane
2. Highway strolls of beauty in Futami town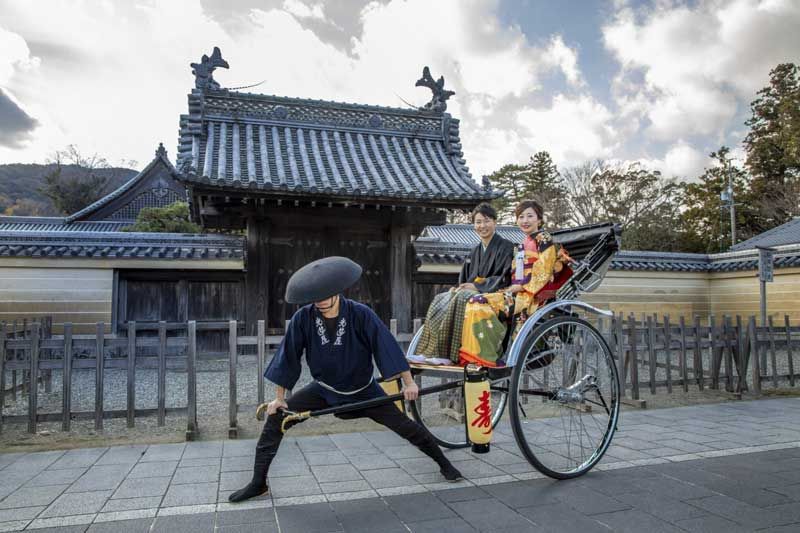 Nestled within green trees, clear streams, and peaceful dirt roads, the outskirts of Futami town provide some of the most healing rickshaw tours in Japan. Enjoy serene rides across torii gates and forested highways as you get acquainted with raw nature!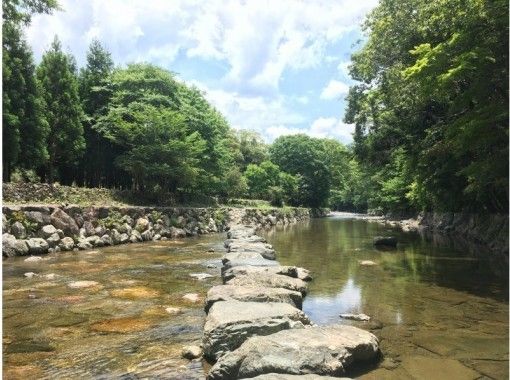 Go on a Sightseeing Tour Around Mie's Nature and Historical Cultural Attractions (60 Minutes Tour)
Ise, Mie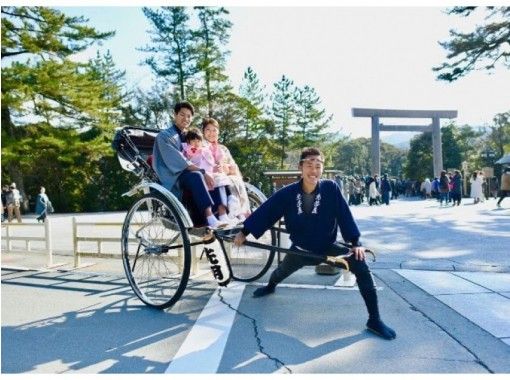 Go on a Sightseeing Tour Around Mie's Nature and Historical Cultural Attractions (45 Minutes Tour)
Ise, Mie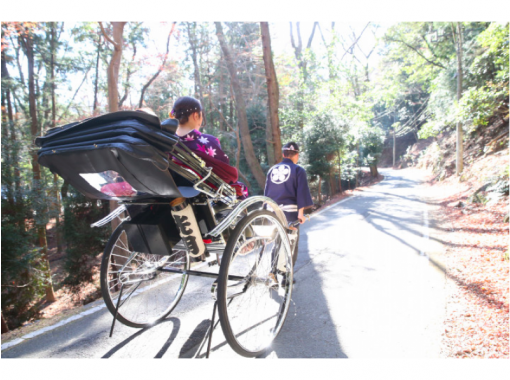 Go on a Sightseeing Tour Around Mie's Nature and Historical Cultural Attractions (30 Minutes Tour)
Ise, Mie
3. A Traditional Rickshaw Ride Around Higashi-Chayagai in Kanazawa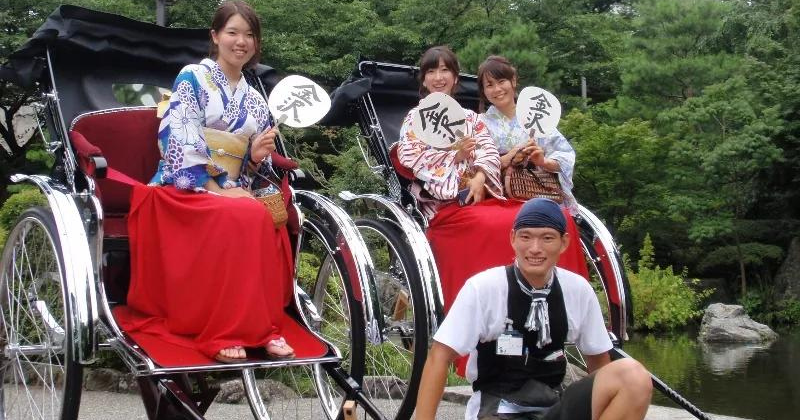 Experience the rich history and culture of Higashi-Chayagai, Kanazawa as you take a traditional rickshaw ride through its atmospheric streets. This unique journey provides an intimate glimpse into the district's beautifully preserved teahouses and historic architecture, ensuring a truly memorable ride.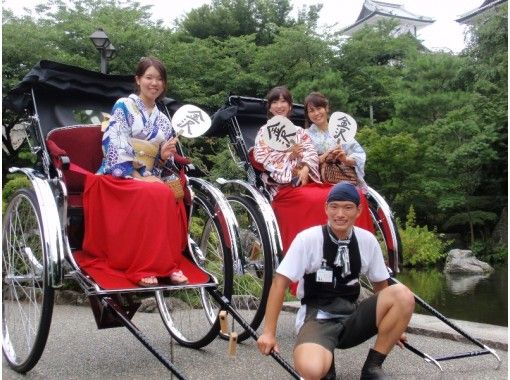 Sightseeing by Rickshaw - A 45-minute Course Around Higashi-Chayagai
Kanazawa City, Ishikawa
4. Lunch and history with Kamo rickshaws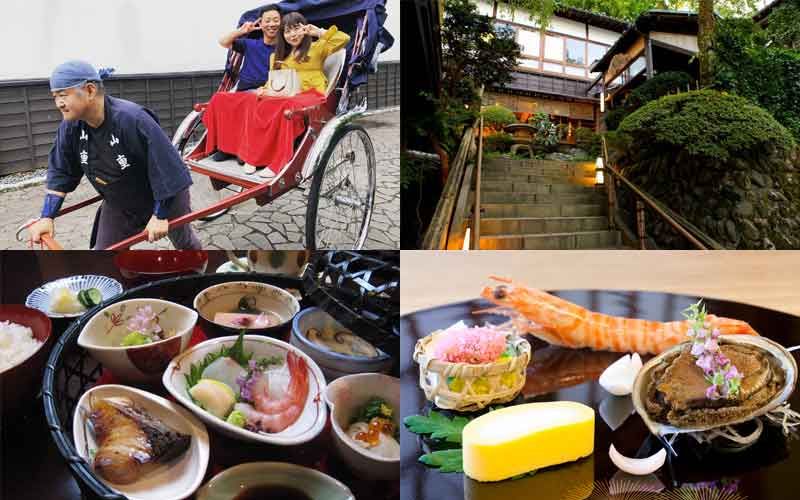 Branded a miniature version of Kyoto due to their old town similarities, Kamo's cityscape is best savored on a scenic rickshaw. Make your way across past century houses on a tour that includes a traditional lunch at the ever-impressive Yama cafe!
Experience riding a rickshaw. A plan with lunch at the long-established restaurant ``Yamaju Main Store`` where you can enjoy the rich four seasons
Kamo, Niigata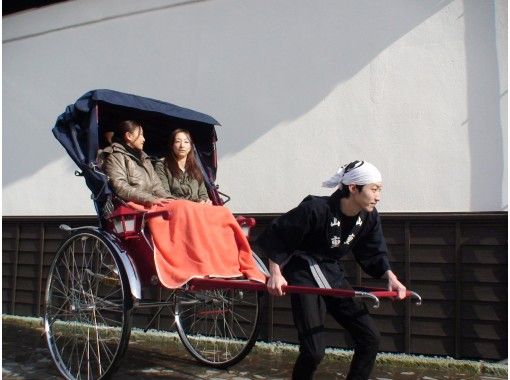 Meal and Rickshaw ride experience at YamaCafe
Kamo, Niigata
5. Flashes of Meiji life in Matsuyama, Ehime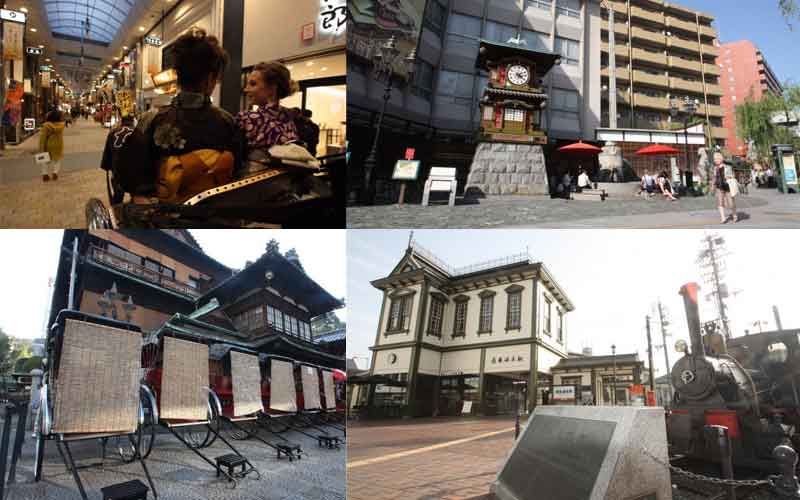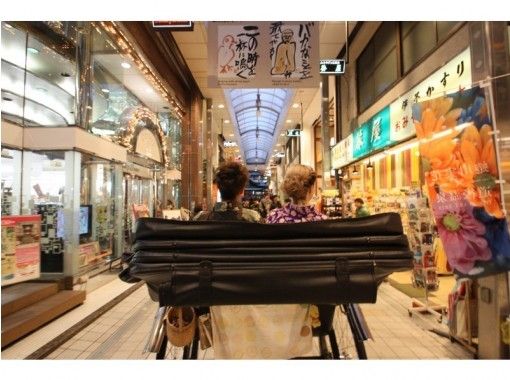 Enjoy a Stylish Journey Around the Old City of Matsuyama on a Rickshaw! (20 Minutes Course)
Matsuyama, Ehime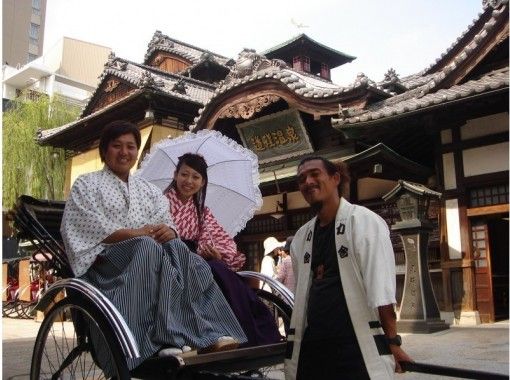 Enjoy a Stylish Journey Around the Old City of Matsuyama on a Rickshaw! (10 Minutes Course)
Matsuyama, Ehime
6. Escape into nature with a Kamakura rickshaw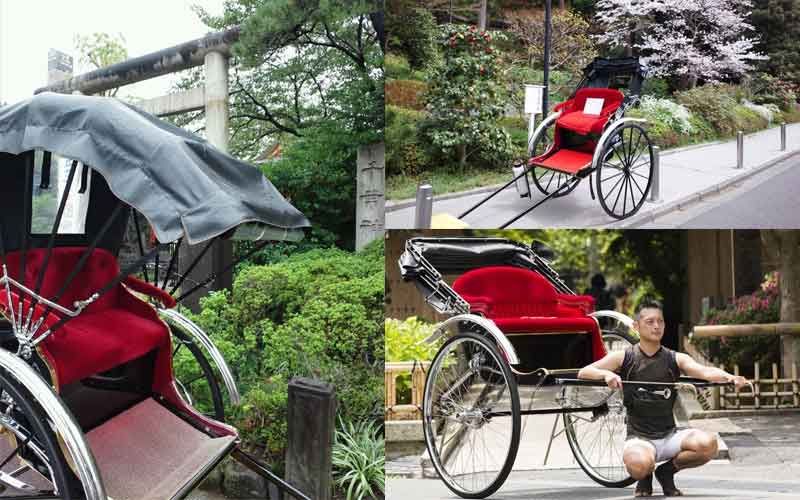 Kamakura was long ago the political heartbeat of Medieval Japan. It is today a land of Buddhist temples, ancient houses, and wonderful lush nature. Sample the best history and sightseeing via a Kamakura rickshaw outing.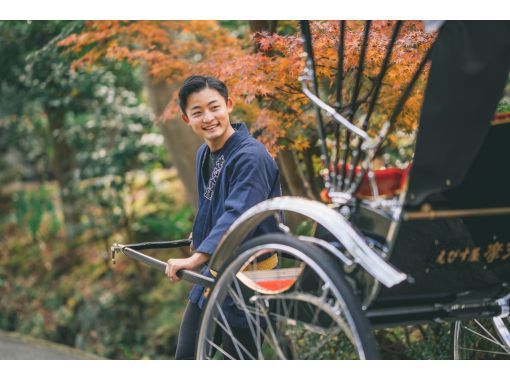 Visit seasonal tourist attractions such as Kamakura Daibutsu, Zeniarai Benzaiten, Takedera on a rickshaw
Kamakura, Kanagawa
In closing, rickshaw tours in Japan offer a unique, immersive way to explore the country's rich heritage and traditional landscapes. Whether you're journeying through the historic streets of Izumo, Futami, Kanazawa, Kamo, Matsuyama, or Kamakura, each ride encapsulates the timeless allure of Japan. So step aboard, sit back, and let the rhythmic pull of the rickshaw introduce you to the heart and soul of these captivating regions. Remember, sometimes the best way to appreciate the charm of Japan is through the slower, more reflective pace of a rickshaw ride.
Frequently asked questions
Q

Where can I ride rickshaw in Asakusa?

AYou can find multiple plan options on Activity Japan to suit your preferences. Duration choices vary between 3 hours and half an hour for the longest and shortest trips, depending on the rickshaw plan. You'll get to pass by Senso-Ji shrine, among other classic spots!
Q

Where can I ride a rickshaw in Japan?

ANo matter where you are in Japan, there are always rickshaw plans near you. The most popular one is the plan for Asakusa, Tokyo, with further options across Fukuoka, Ehime, Tokushima, Niigata, Okayama, Kamakura, and Shonan. You can ride a rickshaw from anywhere in the country.
Q

Is a Japan rickshaw ride worth your time?

ARiding a rickshaw in Japan is at the top of the wish list of many travelers. They are highly desirable for their historical sightseeing in Edo streets and castle towns, and also the beautiful trips in nature. The local drivers-cum-guides also offer interesting stories about the travel locations!
Q

What is a rickshaw, and what does the experience involve?

AA rickshaw is a cart that rides on a pair of wheels, pulled by a person. It typically affords room for one to two passengers and resembles an open horse carriage. Rickshaws come in shades of red or black and can navigate tight spaces.
Q

How can I book a rickshaw ride?

AIt's extremely easy to reserve a rickshaw tour on Activity Japan as you can narrow down your preferred tour through location searches. Once you've found a plan you like in Niigata, Kamakura, Asakusa, or anywhere else, you can set the date, and you'll be good to go!