20 Best Things to do in Saitama | Bucket List Ideas | Attractions | Activities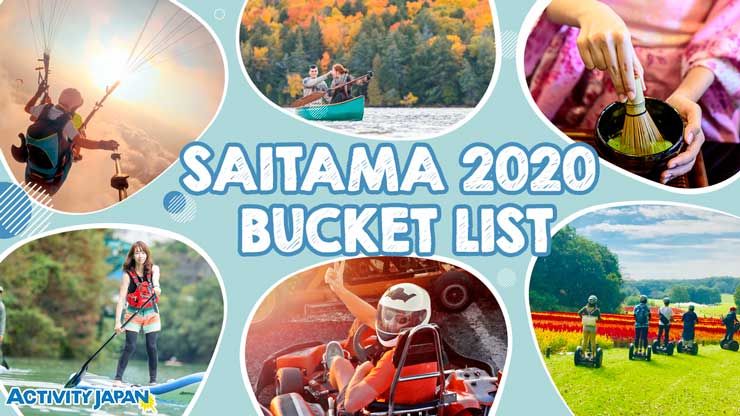 Close neighbor to Tokyo, Saitama is only 40 minutes away from the busy capital, providing nice getaways for the weekends or days off. The national government park of Musashi-Kyuryo puts Saitama in the headlines, presenting a gentle hill paradise of grasslands and flowers. Some of the best things to do in Saitama entail exploring the country's first-ever state-run park by segway rides. It makes for nice family fun day outs, which you can also have with forest adventures and airsoft games in Hanno, involving casual warfare!
In past-era Japan, when space in Tokyo became scarce due to a bulging population, attention shifted to Kawagoe. The town is now famously known as "Little Tokyo," and contains remnants of a traditional side of Japan. Kimono tours around the ancient streets are one of the most popular things to do in Saitama. Other towns worth your while from the prefecture include Tokigawa, which is famed for its champagne-inclusive, hot air balloon rides! Okegawa is the place to be for washi papermaking, and Asaka dazzles with a cooking scene primarily known for its impressive soba noodles!
The things to do in Saitama cut across spirituality, cuisines, sightseeing, watersports, and cultural experiences, ensuring everyone can fit in when they visit on holiday!
1. An authentic Canadian kayak adventure in Japan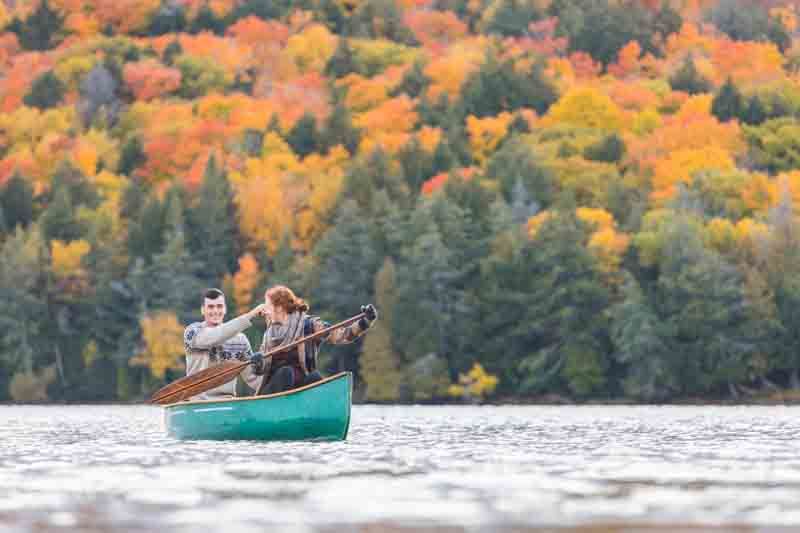 Stepping into Tamayodo lake instantly erases all stressful thoughts, filling your mind with refreshing tunes of trickling water and healing sights of turquoise. A Canadian kayak compounds the feeling!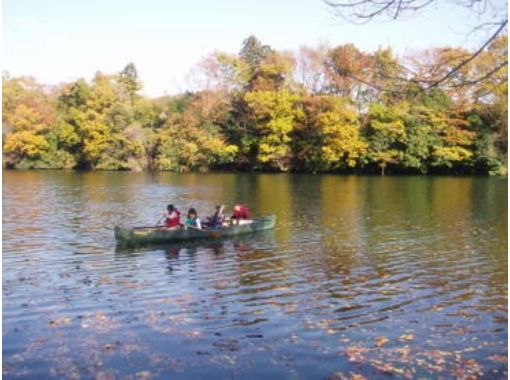 Kayaking and Canoeing Tour Surrounded by the Lush Nature of Lake Tamayodo
Yorii, Saitama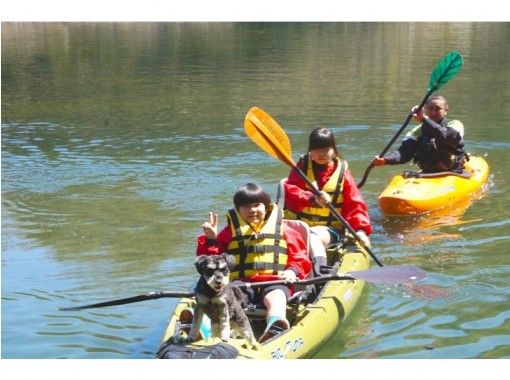 Family-Friendly Kayaking Experience in Nagatoro!
Nagatoro, Saitama
2. SUP in the most gorgeous river in Saitama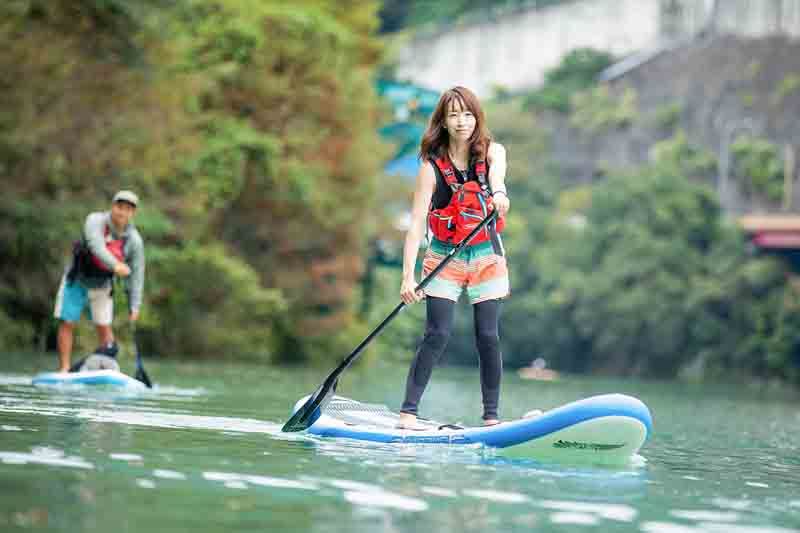 Tucked between ashy white cliffs with hairs of green, the vivid blue of Nagatoro river stands out so beautifully in photo sessions. Nature colored SUP tours in the incredible stream will take your breath away!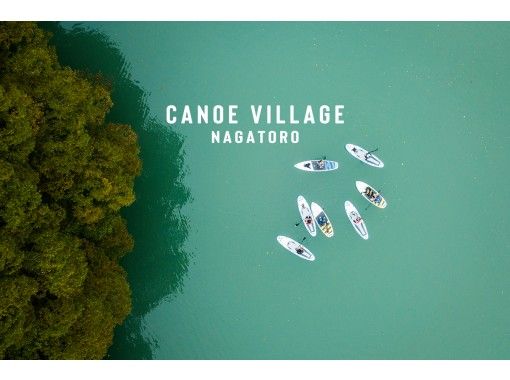 SUP Lake Cruising Tour While Relaxing and Enjoying a Photogenic Beautiful Lake in Nagatoro! (Beginner-friendly course)
Nagatoro, Saitama
3. Professional diving with eels and sea turtles in Soka and Tokorozawa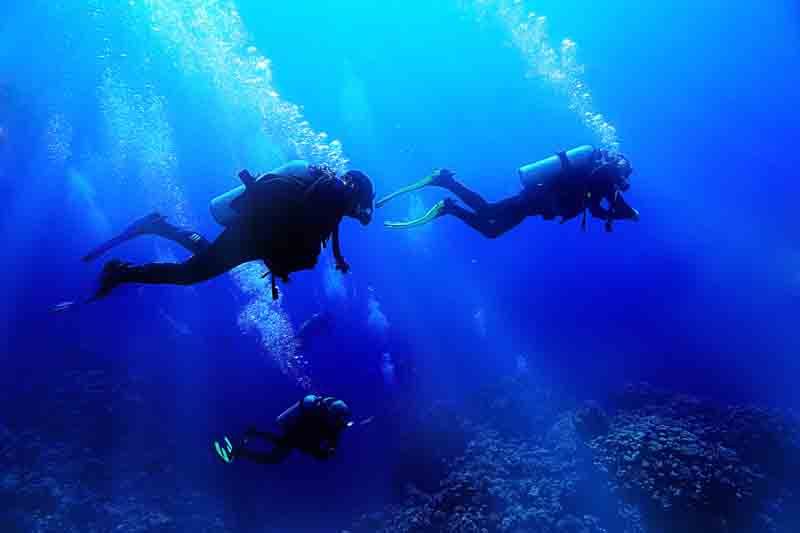 A whole new world of sea turtles, slithering eels, and coral treasures reside below the Saitama seascape. Take on pool diving and ocean certification courses in one of the world's most diverse and beautiful seascapes!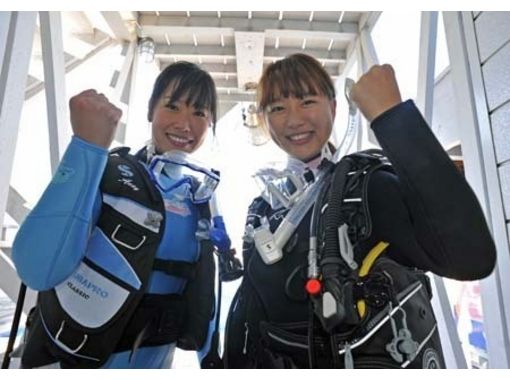 Pool Diving Experience Recommended for Beginners (One Day Course)
Tokorozawa, Saitama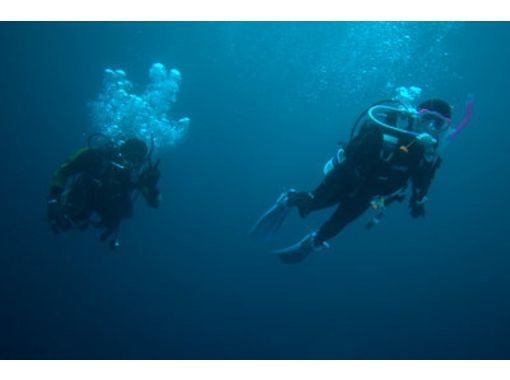 Pool and Ocean Diving Experiences in Saitama (Beginner-friendly course)
Sōka, Saitama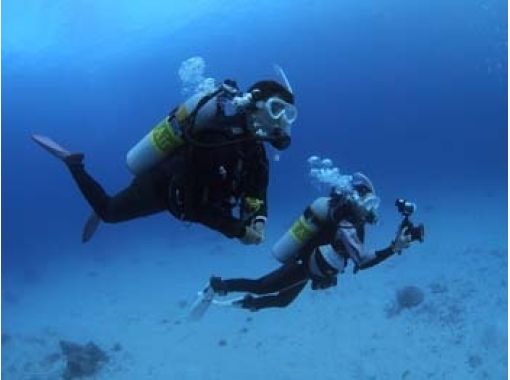 Enjoy Diving Tour with Sea Turtles and Colorful Coral Reefs (One-day Course)
Tokorozawa, Saitama
4. Fishing for rainbow trout on a beautiful river in Chichibu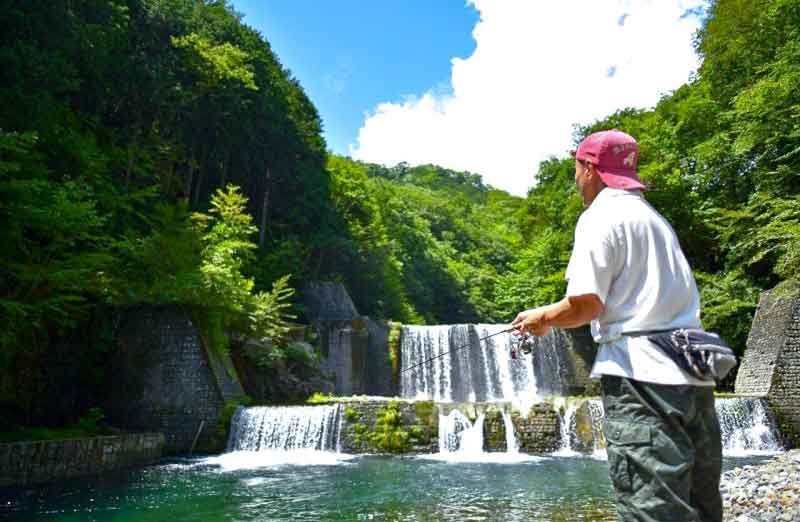 Earn your meal for the day, hunting down rainbow trout in Chichibu! You'll get to learn the secrets and successes of proven techniques such as fly fishing. Enjoy grilled fish straight after with a barbecue!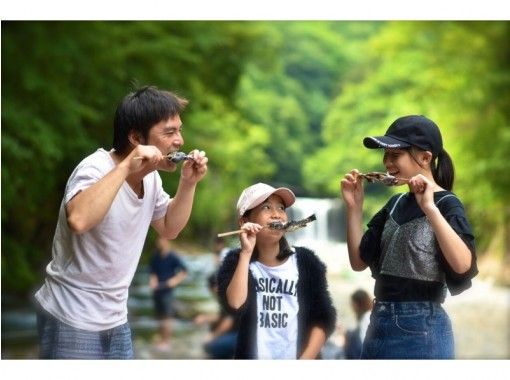 Enjoy a 2-hours River Fishing Experience and BBQ in Chichibu
Chichibu, Saitama
5. Lock horns with the Nagatoro river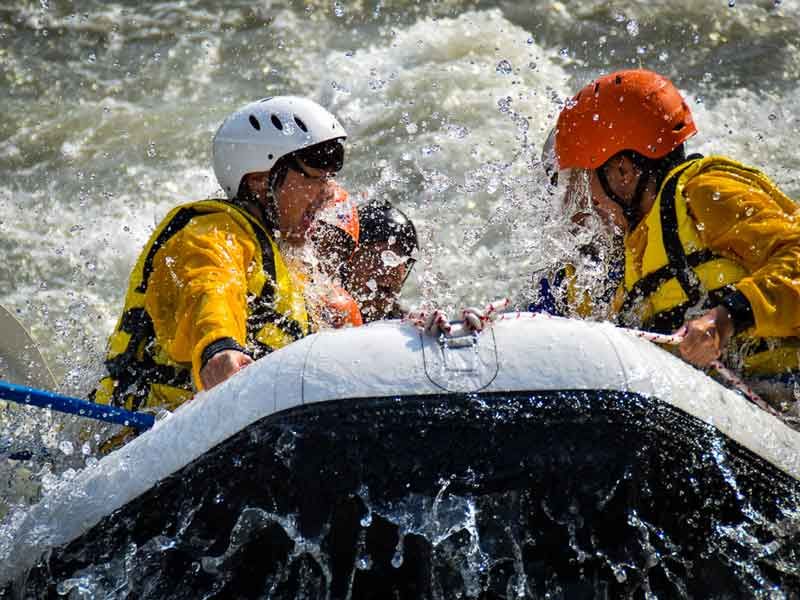 Get ready for the thrill of nature's version of the roller coaster, as you bobble from side to side on the Nagatoro river. A 7-kilometer course ensures gentle sightseeing as well when the water lest up!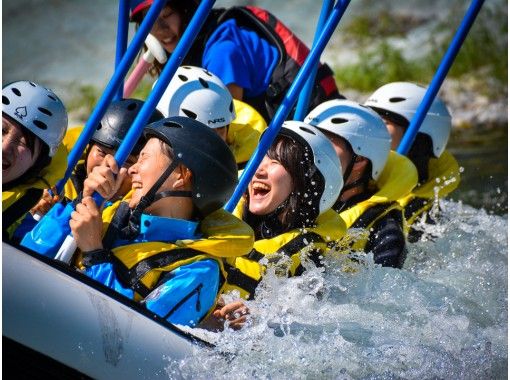 White Water River Rafting: Paddle Against the Thrilling Torrents of Nagatoro River in Chichibu!
Nagatoro, Saitama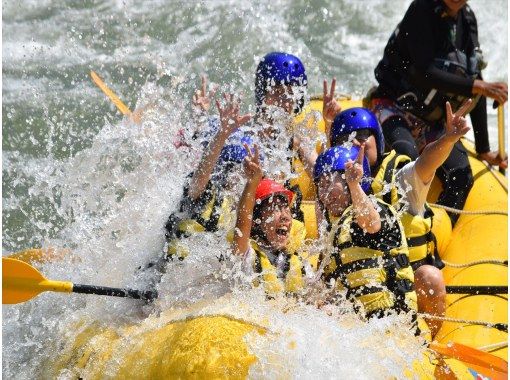 Join with Your Friends and Family and Go Down the Torrent and Water Splashes in a Rafting Adventure
Nagatoro, Saitama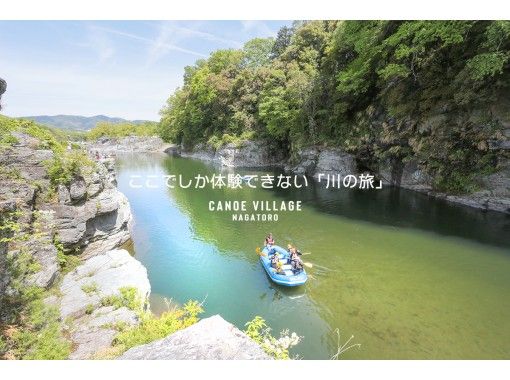 Nagatoro Rafting Experience Surrounded by the Great Nature and Close to Saitama's Downtown
Nagatoro, Saitama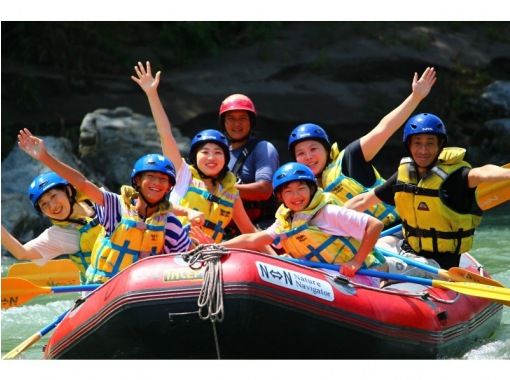 Enjoy a Thrilling and Refreshing Rafting Tour around the Scenic Spots of Nagasu Valley!
Nagatoro, Saitama
6. The best water jump thrills in Tokorozawa
Speed down a ramp on a skateboard and let gravity do the rest as you plummet into the water below. You'll be begging for seconds before you even hit the water!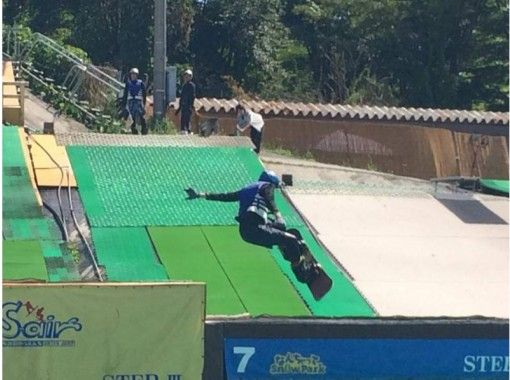 Challenge Your Friends in Thrilling Water Jumps
Tokorozawa, Saitama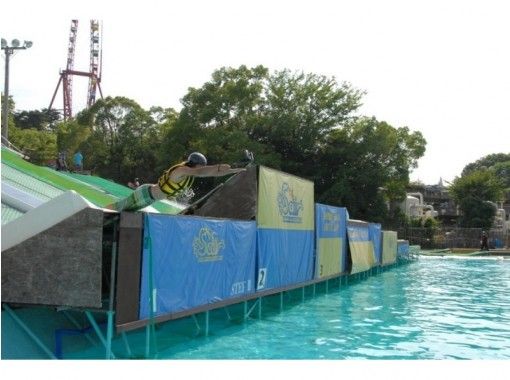 Slide Down the Waterslides and Jump into the Water in an Exhilarating One Day Experience in Saitama!
Tokorozawa, Saitama
7. Forest adventure: A day of fitness atop trees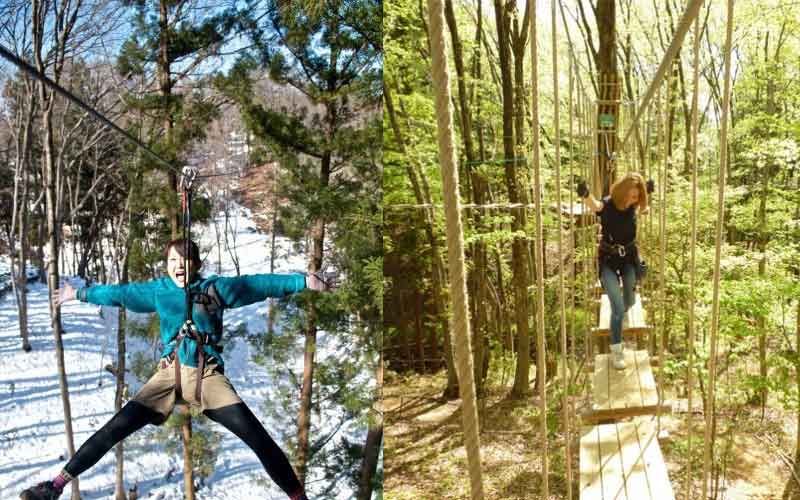 Exercise provides healing nourishment for the body; have tons of it in style with a Saitama forest adventure! Zip lines in a treetop playground ensure sightseeing and fitness!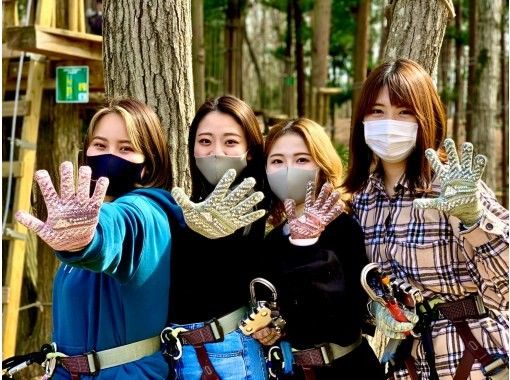 Fun for the Whole Family: Forest Adventure Experience in Chichibu!
Kuna, Chichibu, Saitama
8. Saitama survival game: Put your shooting skills to the test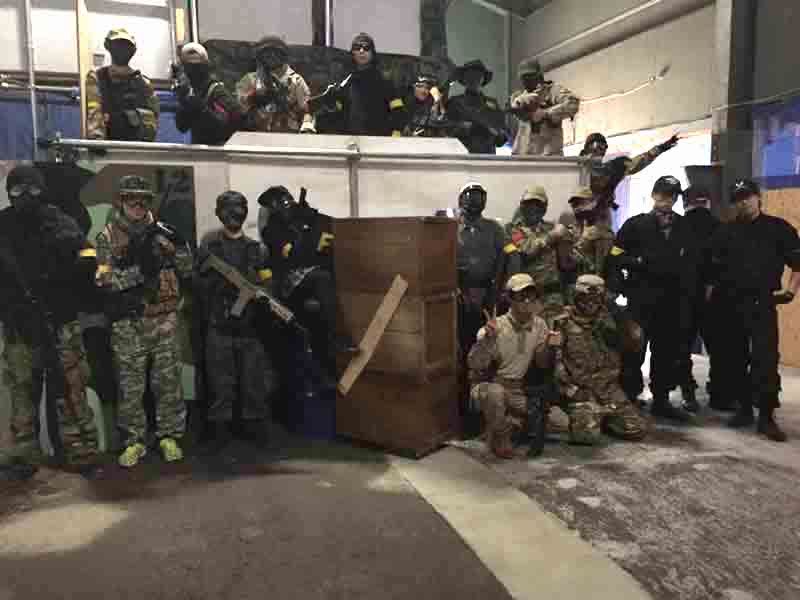 Raid enemy hideouts and take part in epic shoot outs in search of victory in a survival game in Hanno! You can pose with your rifle of choice to commemorate your time in service!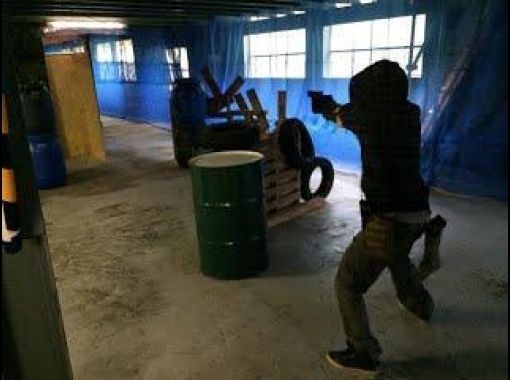 Challenge Your Friends in an Exciting and Thrilling Survival Game in Saitama!
Hanno, Saitama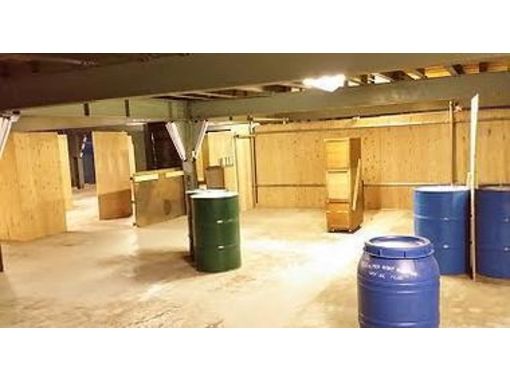 Get the Thrills and Excitement in a Night Airsoft Game Battle in Saitama!
Hanno, Saitama
9. Soar like an eagle above the paradisiacal nature of Tokigawa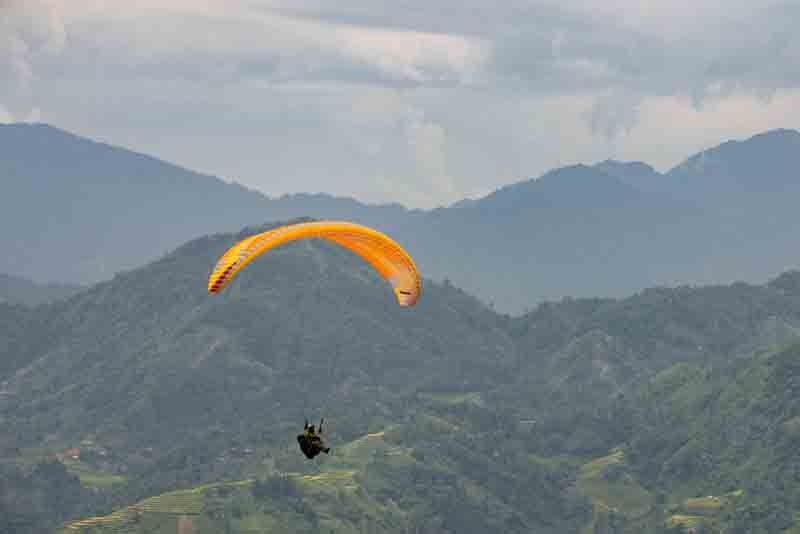 The rustic town of Tokigawa dazzles from the sky, with its tiny cityscape merging beautifully in the lush plains around it. Fly above the small-town charm on a sleek paraglider!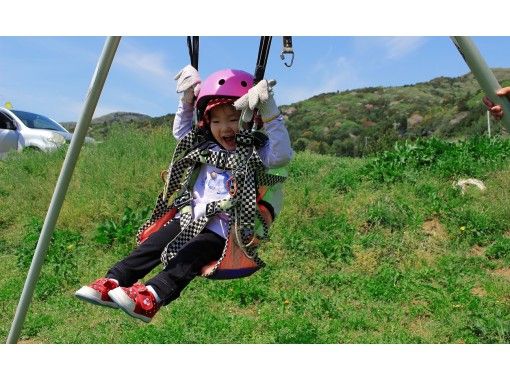 Enjoy the Beautiful Nature in a Family-Friendly Paragliding Experience!
Tokigawa, Saitama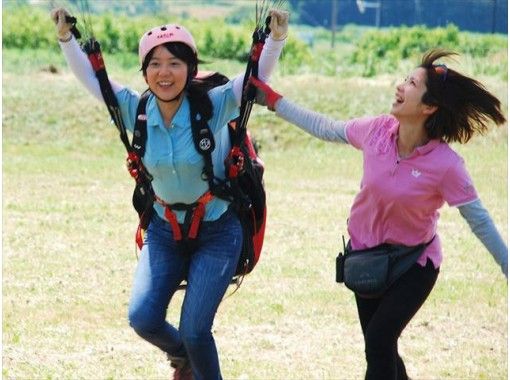 Beginner-Friendly Half-Day Tandem Paragliding Flight Experience in Saitama
Tokigawa, Saitama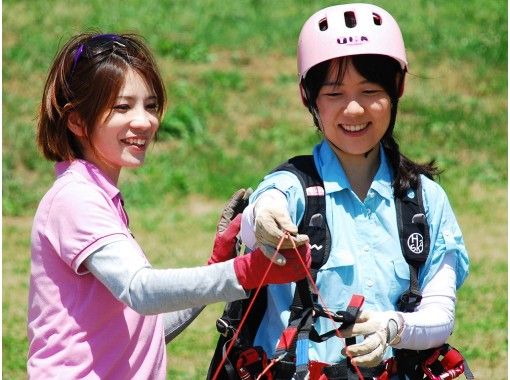 Tandem Flight Paragliding Experience with Breathtaking Nature Views in Saitama (One-day course)
Tokigawa, Saitama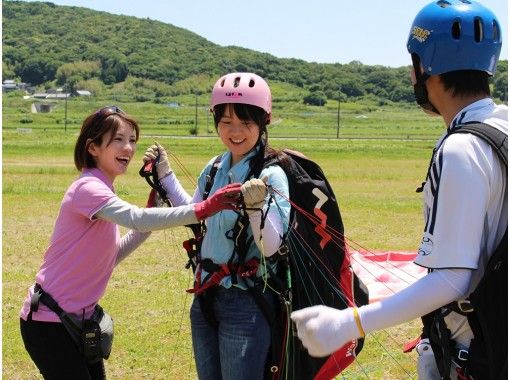 Experience the Real Thrill of Paragliding and Acquire a Flying License While Admiring the Scenery in Saitama!
Tokigawa, Saitama
10. A champagne toast in the sky over Kazo
Roaring flame powering your flight, hot air balloons are fascinating for their mechanisms and elevated sightseeing. Some tours include champagne to celebrate the scenery!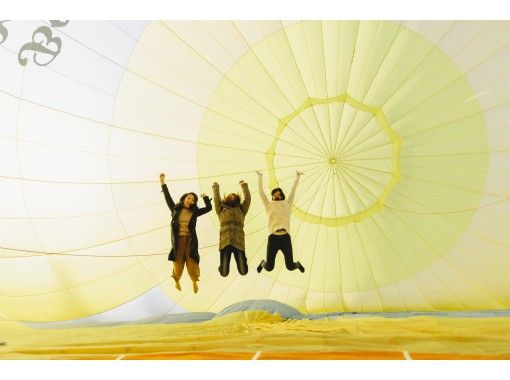 Night Glamping Experience and an Exciting Hot Air Balloon Flight During Sunrise in Saitama
Kazo, Saitama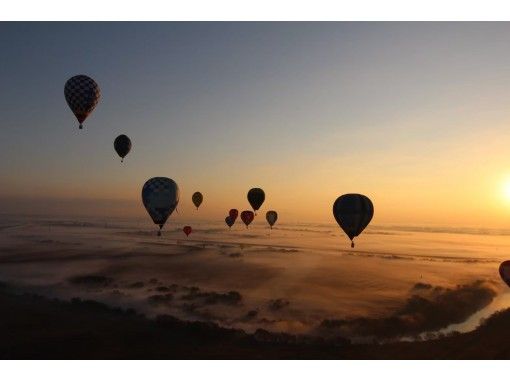 Relish The Superb Nature Views at an Altitude of 1000m with Free-Flight Hot Air Balloon Experience!
Kazo, Saitama
11. Go-karting on a professional racecourse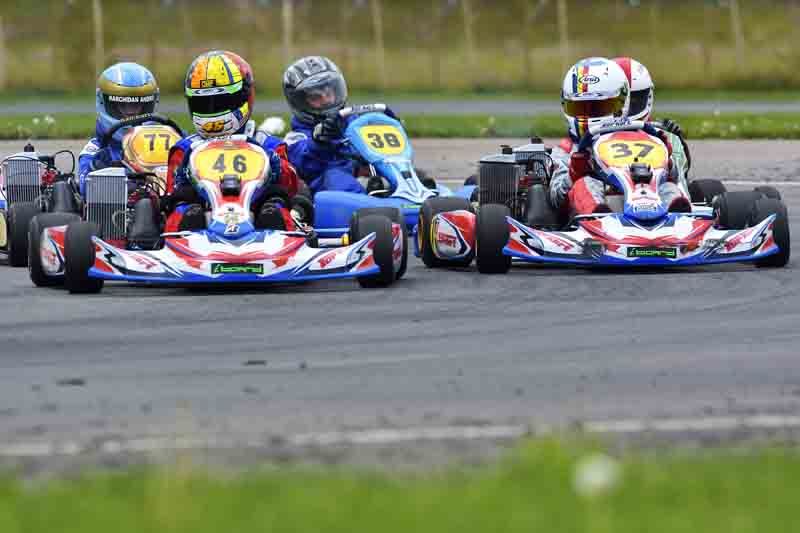 A world-class race circuit popular with racing bikes and cars, this circuit impresses with the sand-lined sunken layout. Go-karting is a joy on the scenic asphalt, with more options available in Chichibu and Sakura!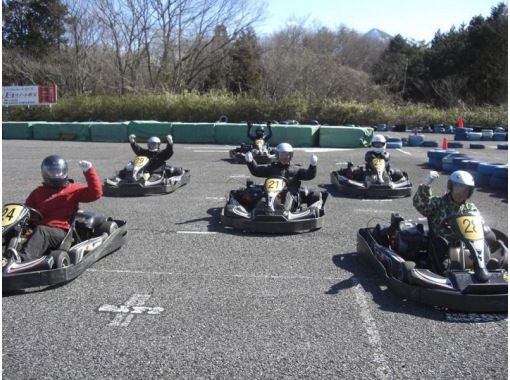 Challenge Yourself and Your Friend with Speedy Adrenaline-Inducing Go-Karting Race
Chichibu, Saitama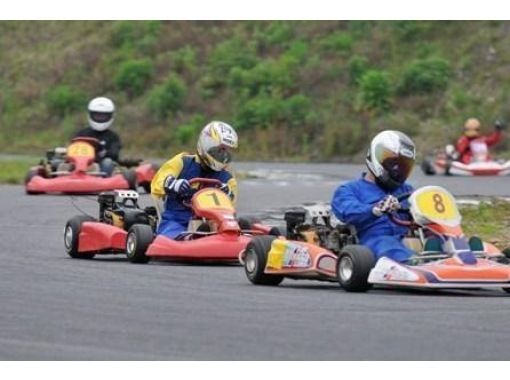 Feel Like a Formula 1 Racer in a Go-Kart Race
Chichibu, Saitama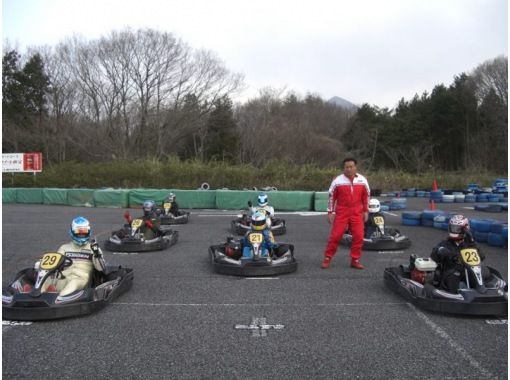 Race Your Friends in an Exciting Go-Karting Experience in Saitama
Chichibu, Saitama
12. Segway getaway across fields of flowers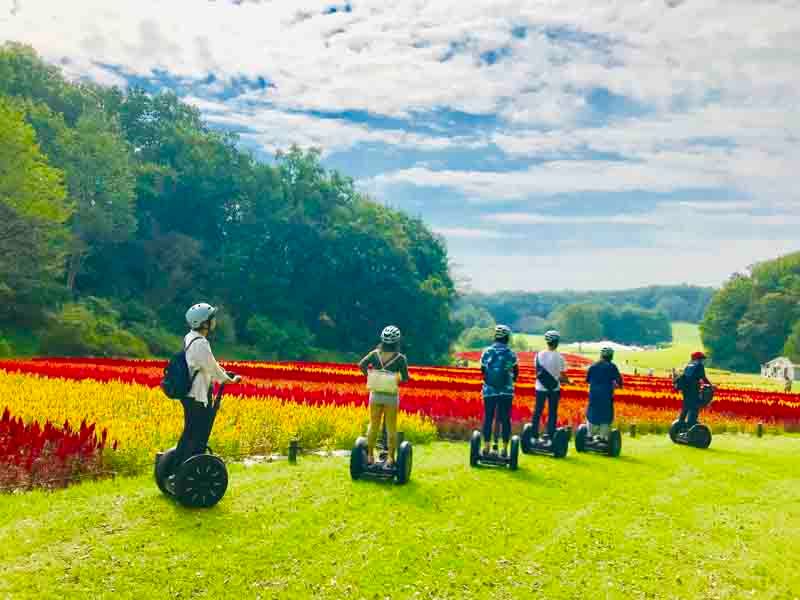 The first park governed by the state, Musashi-Kyuryo offers a nice segway retreat from the big city. Grasslands and ponds spread through the gentle hill, providing refugee to adorable animals and amazing plant life!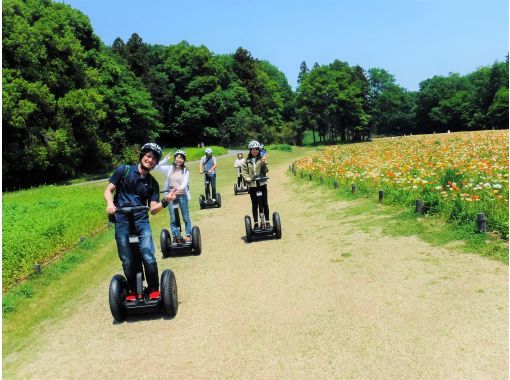 Let's Go Around a Park Rich in Wonderful Nature Sceneries: Guided Segway Tour at Musashi Kyuryo National Government Park
Namegawa, Saitama
13. Bouldering in Saitama: Fun with colorful walls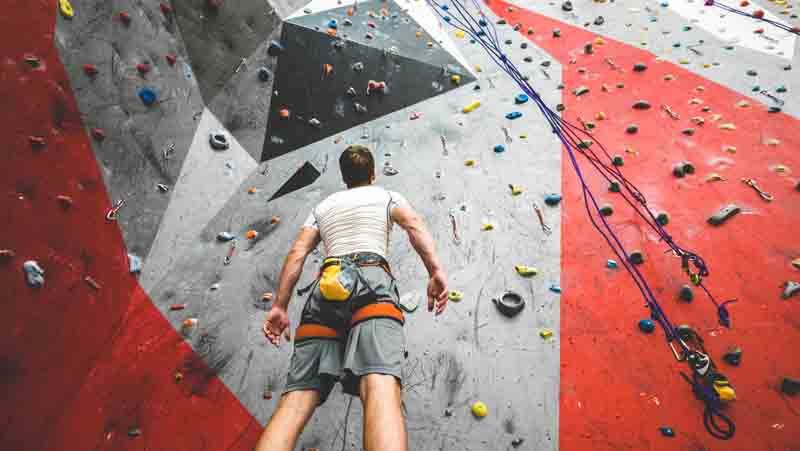 On days when the weather is determined to keep you indoors, or when you want a new fitness challenge, consider bouldering in Okegawa city. Improve your grip, mental, and physical strength!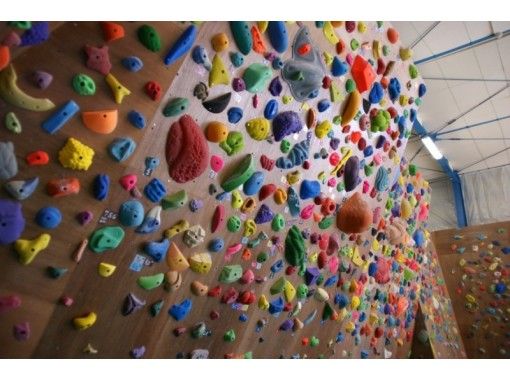 Test Your Climbing Skills in a Bouldering Challenge at an Indoor Gym in Saitama!
Ina, Saitama
14. Saitama animal cafes: Fur-ntastic time with cats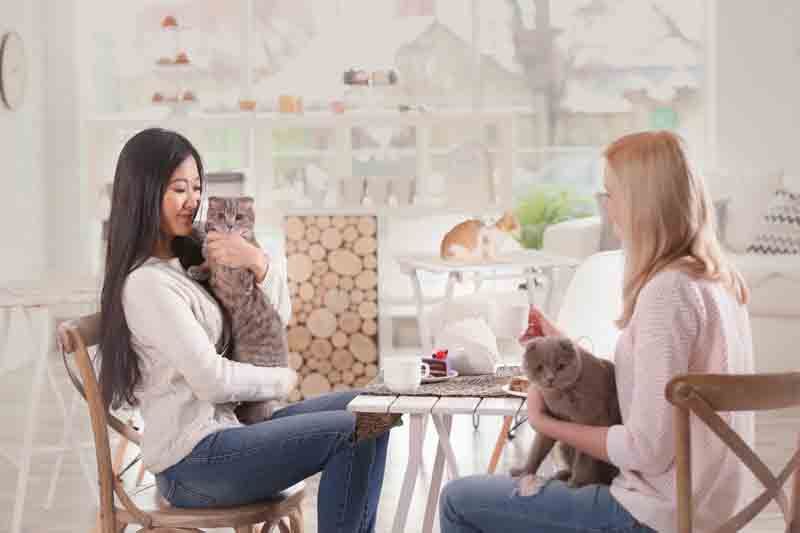 Spending time with cats is proven to reduce anxiety and stress, making you happier! The planet's proudest creature makes for great company when sipping on beverages at an animal cafe!
15. Kimono walks in the old town of Kawagoe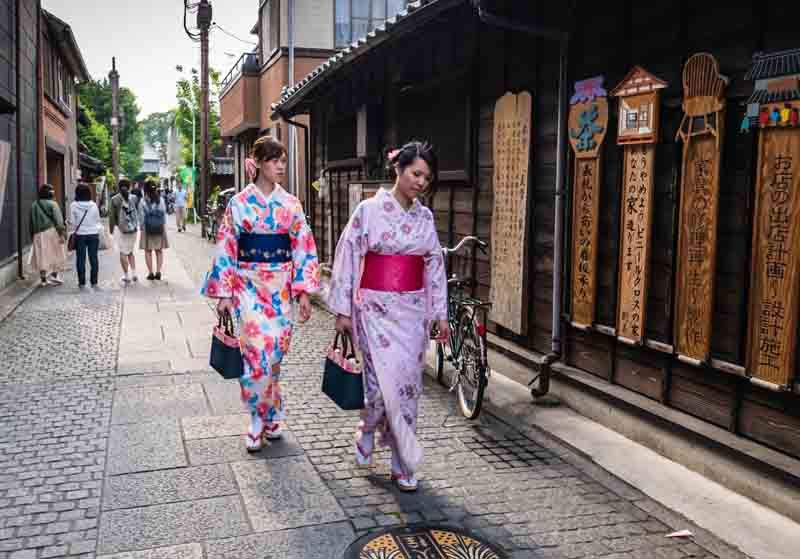 Dress in culture and explore the tradition around Kawagoe, affectionately- and fittingly- referred to as "Little Edo." This fully-fledged kimono tour includes all traditional accessories!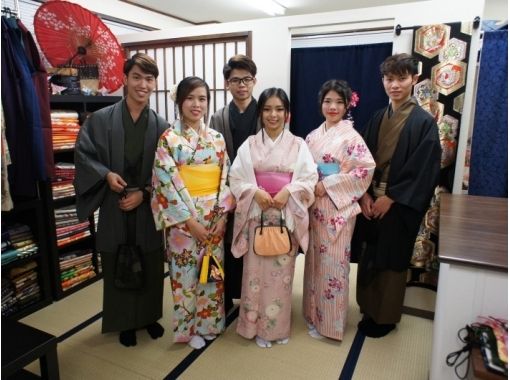 Stroll Around Kawagoe Town Wearing Beautiful Traditional Kimonos!
Kawagoe, Saitama
16. Still the mind with matcha tea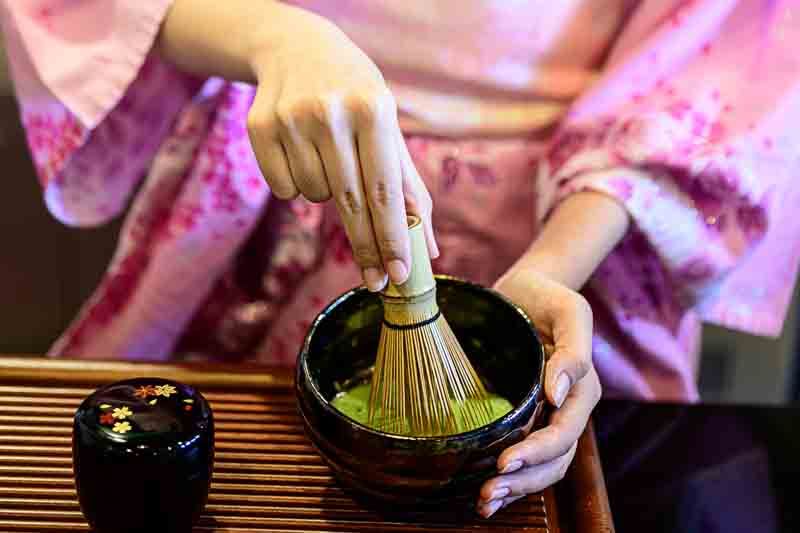 Are you down on your luck? A tea ceremony might turn your fortunes around. At the very least, the healing tea and rural sights are sure to clear your mind!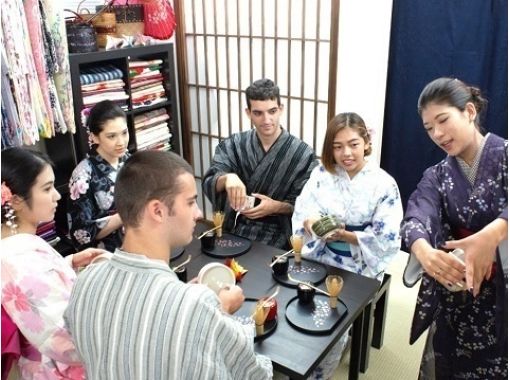 Enjoy a Traditional Japanese Tea Ceremony and Walk Around Kawagoe Town Wearing Colorful Kimonos!
Kawagoe, Saitama
17. Make a wish before Fudo Myooh
Fudo Myooh is a revered Buddhist god who instills Buddha discipline through fear! Please don't be scared, though; it is said that he can grant your deepest wishes. Visit for a spiritual experience in Wako city!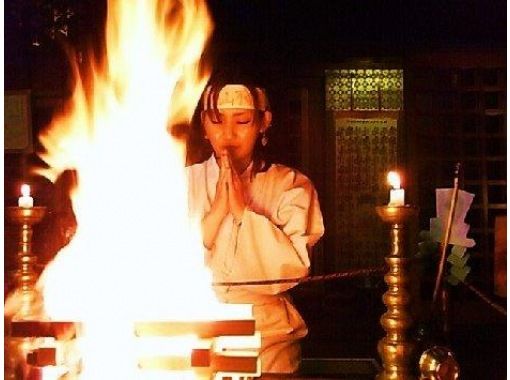 Pray for fullfilling of Your Wishes and Desires and Experience Goma (Holy Fire) Practice in a Spiritual Journey at Kamitakiyama Seiryuji Temple in Saitama
Wako, Saitama
18. Add to your self-defense skills with Saitama Aikido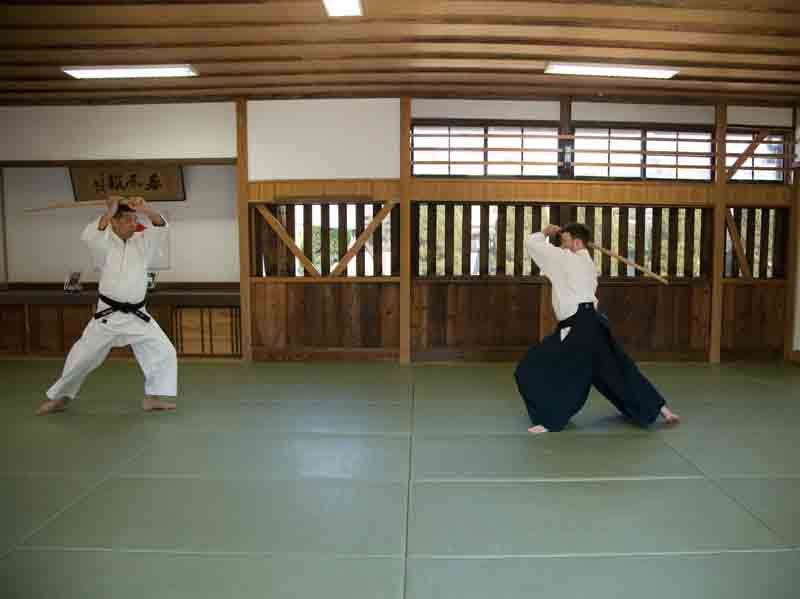 Incorporating bits of judo and jujitsu techniques, Aikido classes in Kasukabe will teach the ways of martial arts self-defense. Learn how to get out of tricky situations and feel safer walking streets alone at night!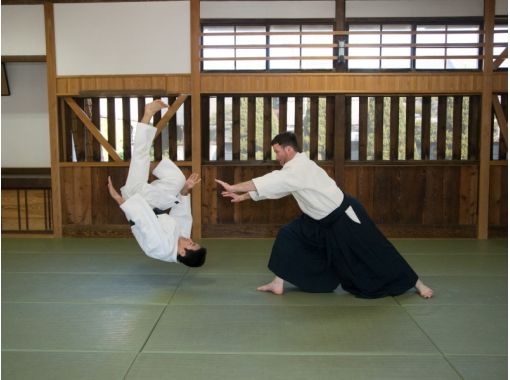 Learn the Skills and Techniques and Unreal the Wonders of the Japanese Martial Art Aikido!
Kasukabe, Saitama
19. Master the ways of the Japanese paper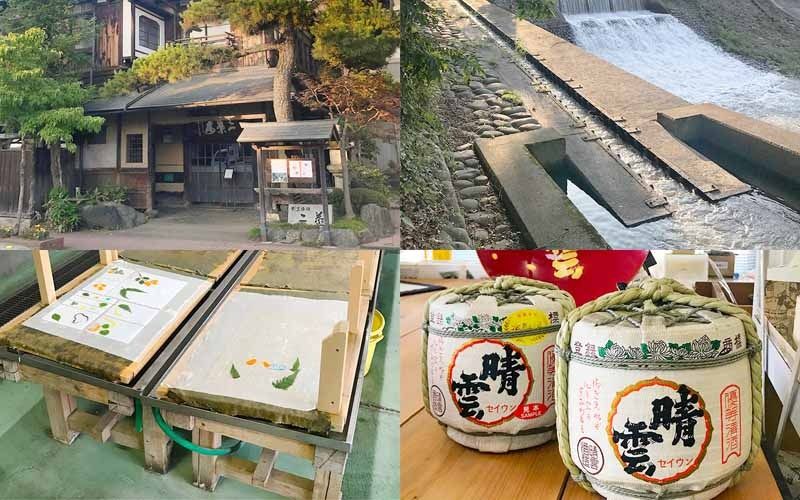 Traditional Japanese paper, or washi, entails special techniques passed down many generations. Get familiar with how to turn Kozo tree fibers into paper at a workshop in Ogawa!
20. Saitama's cuisine at your fingertips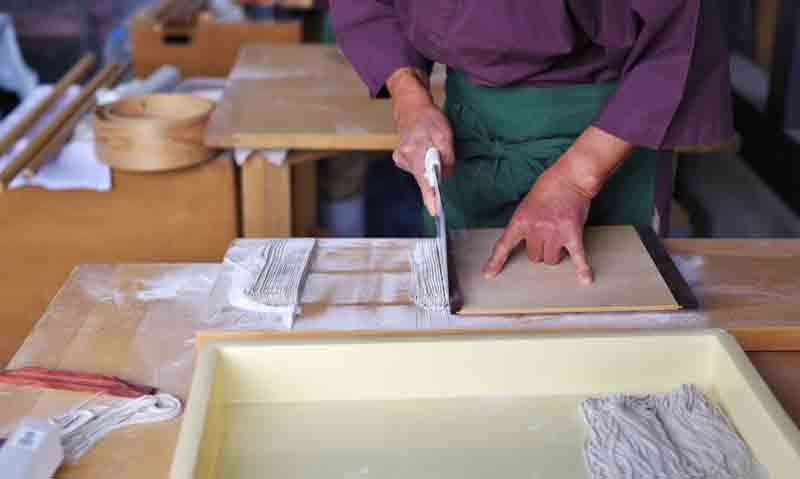 Be it turning flour into soba noodles or making nice and thick udon for delicious noodle soup, cooking tours in Kawagoe, and Asaka will offer tips behind tasty buckwheat foods!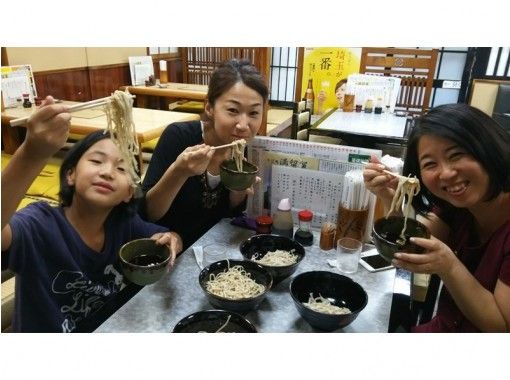 Experience Making Soba Noodles in Saitama!
Asaka, Saitama
Frequently asked questions
Q

What can you do for fun in Saitama?

AThe home of traditional experiences and some of the best nature in Japan, there are many awesome things to do in Saitama:

• Hanno gun game

• Bouldering in Okegawa

• Kawagoe kimono sightseeing

• Watersports like water jump
Q

Does Saitama have any good outdoor activities?

ASaitama owns the first-ever government-run national park, alongside many impressive plains, rivers, and mountains. Outdoor treasures in Saitama entail:

• River fishing for rainbow trout

• Professional go-karting in Chichibu and Sakura

• Musashi Kyuryo segway in a beautiful park

• Nagatoro river rafting

• Tokugawa paragliding
Q

Can families with kids still have a good time in Saitama?

AFrom animal lovers to adrenaline seekers, the things to do in Saitama include very many experiences for families with kids. You can all try out:

• Omiya cat cafe visits to spend time with friendly felines

• Forest adventures

• Kazo hot air balloon tours

• Okegawa bouldering
Q

Does Saitama have good animal cafes?

AAnimal cafes are an excellent way to let off some steam and pet cute animals. Saitama has excellent animal cafes you can try out, such as cat cafes in Kawagoe and Omiya, where coffee comes with the smiles of furry friends!
Q

Does Chichibu, Saitama have anything good to offer?

AWith natural blessings such as the Nagatoro river and Tamayodo lake, Chichibu is most popular for watersports, namely SUP, Canadian kayaking, and rafting. Beautiful cliffs merge with fantastic seascapes for surreal experiences in the undisturbed nature that characterizes the town and the prefecture!