20 Best Things to do in Niigata | Bucket List Ideas | Attractions | Activities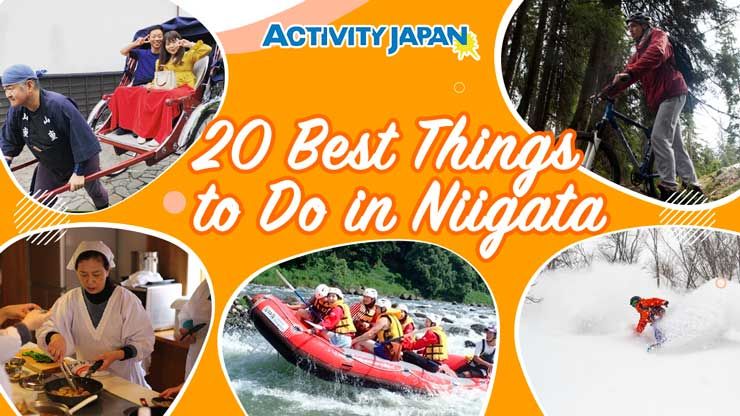 Among the undisputed heavyweights of rice production, the prefecture is often heard of in terms of Japan's staple food. The quality of rice from the region is hard to match, impressing with its taste and the exquisite sake it brews. Hoshitoge rice terrace is a testament to the impressive rice cultivation skills, and it is one of the most popular things to do in Niigata. Two hundred rice fields come together for the most beautiful collection of ponds and green, making it the prefecture's most popular stopover all-year-round!
Aside from rice, the prefecture also boasts another feat: it plays host to the country's longest river in the way of Shinano! Rafting is popular on the stream, with other rivers like Agano also ensuring excellent boating. Diving and other watersports are also among the best things to do in Niigata, with Sado island and Lake Daigenta offering picturesque backdrops for scenic adventures. The Sea of Japan to one side, watersport opportunities are in great abundance!
Other remarkable things to do in Niigata also entail cultural and traditional experiences. You can be part of Swedish torch barbecues, kimono sightseeing in Kamo city, samurai sandal making, pottery, and many other tours passed down from ancient Japan.
A one-stop prefecture for all your preferences, Niigata is the perfect choice for your next holiday!
1. Incredible Kamo city sightseeing by rickshaw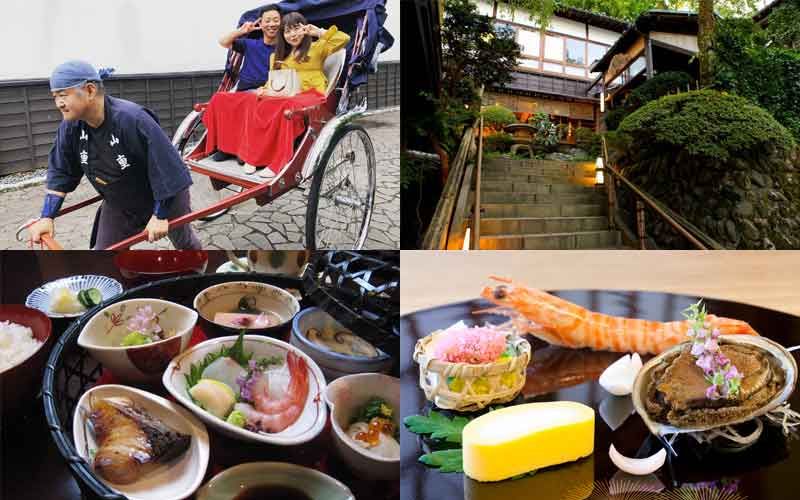 Kamo has the look and feel of feudal Japan, and it's often likened to the Edo city of Kyoto. Take a rickshaw tour through the woodworking town, with a delightful lunch detour at a famous restaurant!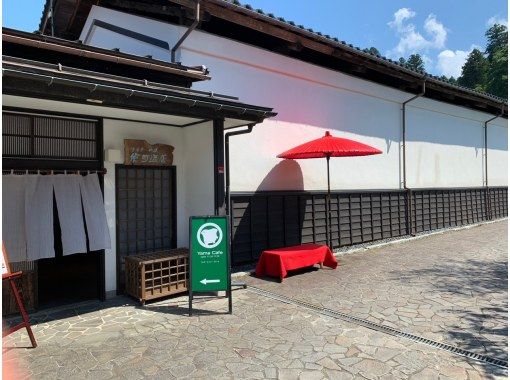 Stroll Down the Charming Kamo Cityscape with a Rickshaw & Delicious Japanese Cuisine Meal at Yamashige Restaurants and YamaCafe
Kamo, Niigata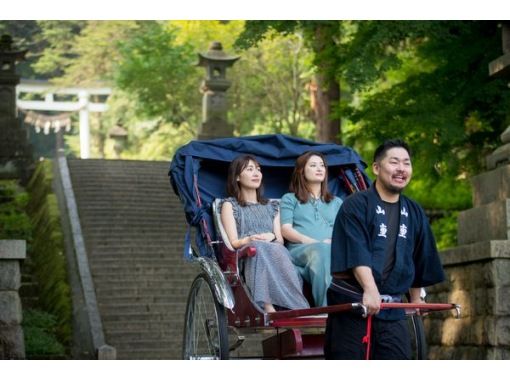 Go Around the Streets of Kamo and Enjoy Lunch from Seasonal and Fresh Ingredients at a Well-Established Restaurant: Yamashige!
Kamo, Niigata
2. Massive watersports experience: Rafting the longest river in Japan!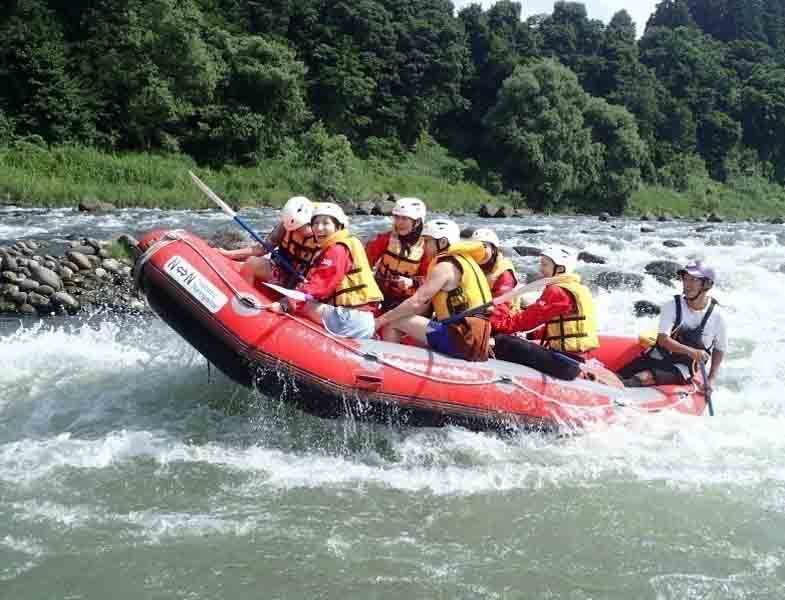 Birds chirping, and green shores cheering you on, a rafting course on the Shinano river is never a dull experience! Enjoy rafting the rapids or jump straight into the water for an afternoon dip!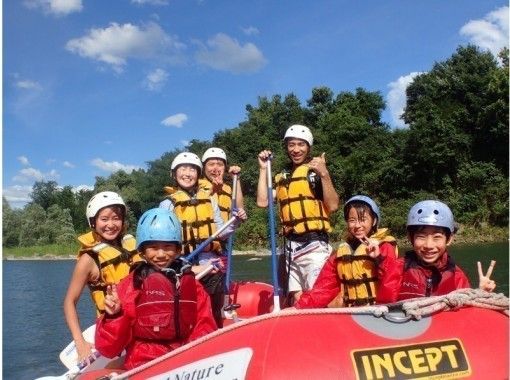 Beginner-Friendly White Water River Rafting Experience at Shinano River!
Tokamachi, Niigata
3. Wave riding in a hidden stream of beauty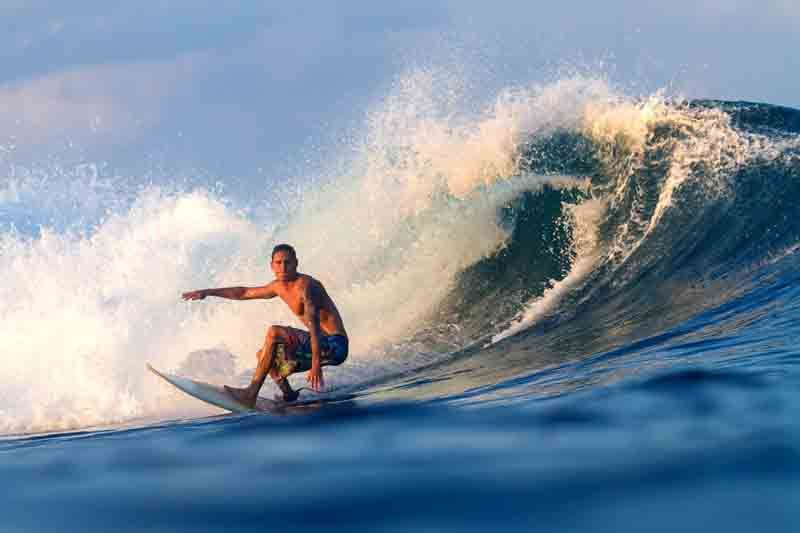 The Agano River is characterized by reliable waves, gentle enough for beginners. It offers excellent waters to start your career with other surfing options available in Shibata city!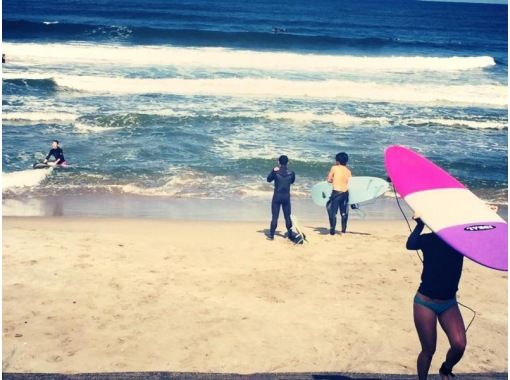 Ride the Waves in Niigata (Beginner-Friendly Surfing Course)
Shibata, Niigata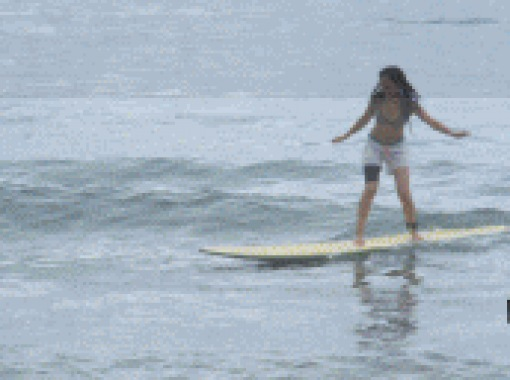 Catch Big Waves in a One-Day Surfing Experience
Nishi Ward, Niigata
4. Get cozy with sea horses and cute fish on Sado island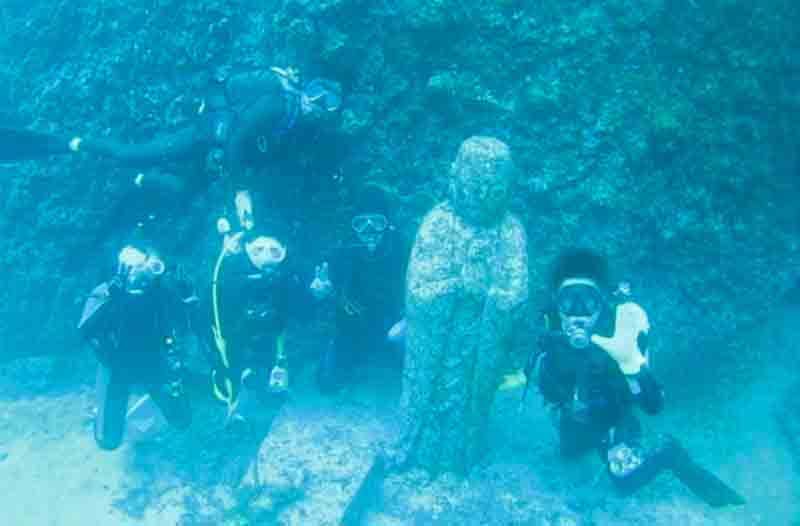 The sixth-largest island in the country offers exciting underwater diving adventures complete with C-card certification. Become a pro-diver, learning among Cottidae and yellowtails!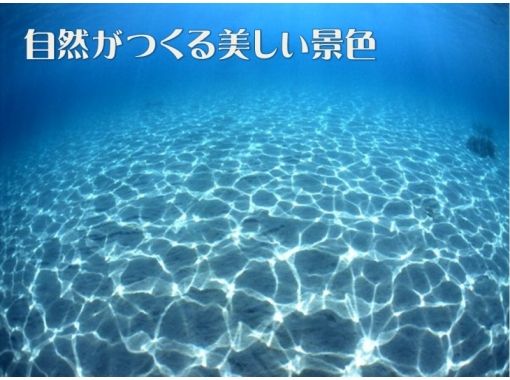 Dive into and Explore the Underwater World in a Beginner-Friendly Diving Experience
Sado, Niigata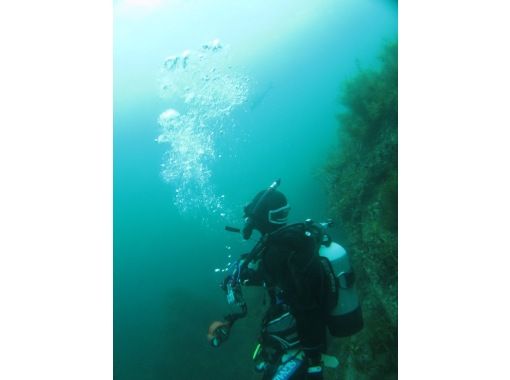 Explore the Mysterious Underwater World at Sado Island
Sado, Niigata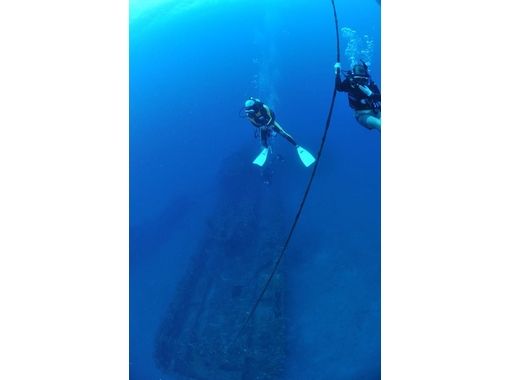 Diving Course in Niigata: Obtain PADI Open Water Diving License
Chuo Ward, Niigata
5. Live your special forces dream with airsoft games in Naeba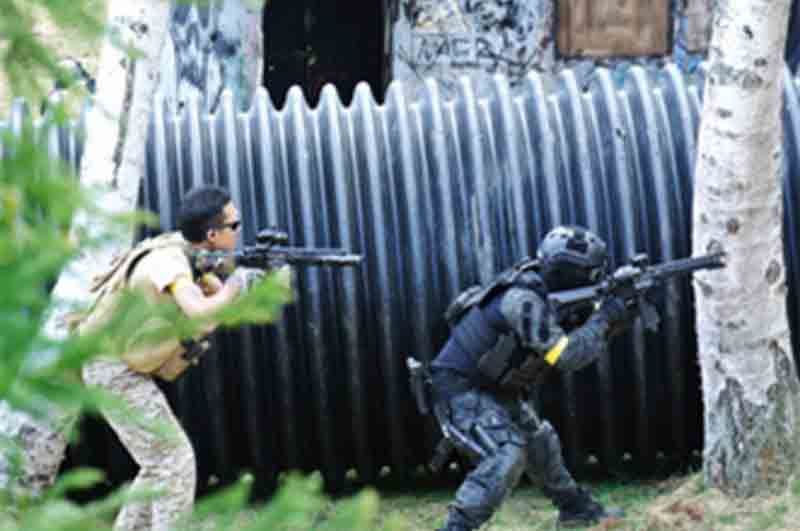 Your shooter game desires materialize in an airsoft war game in Naeba. Rock perfect and safe replicas of all your favorite guns, and feel the heat and strategies of a real-life battlefield!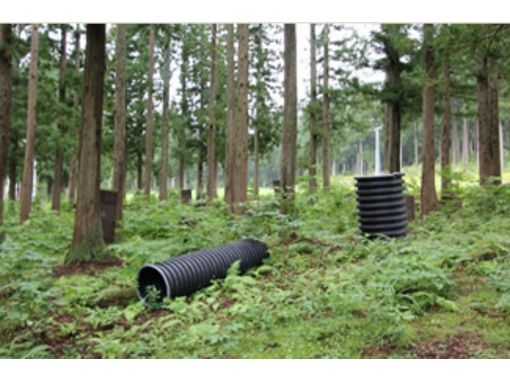 Action-Packed Airsoft Game in Niigata (Half-Day Course)
Yuzawa, Niigata
6. Barbecue with flair: Lunch from a Swedish torch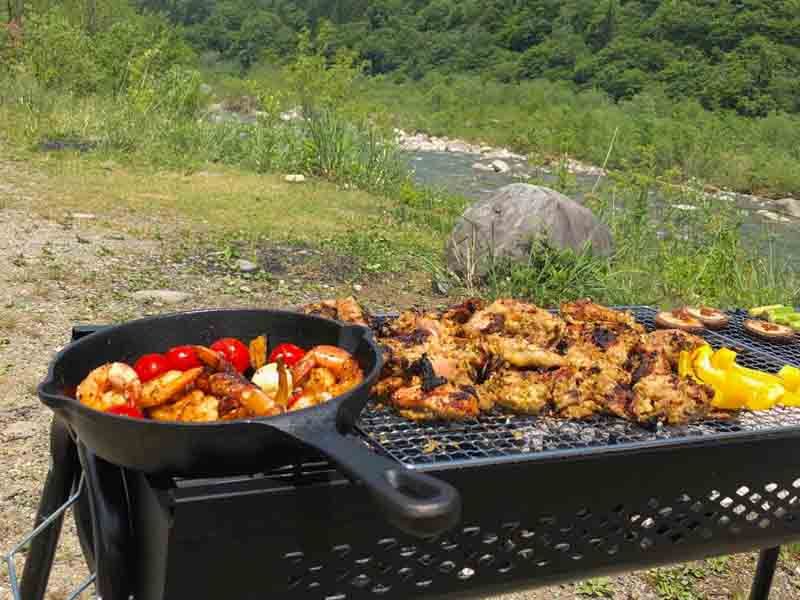 Shrimp tastes a whole lot different when cooked on a Swedish torch prepared onsite. Have a memorable day out across a lovely stream, enjoying the best meat and vegetables!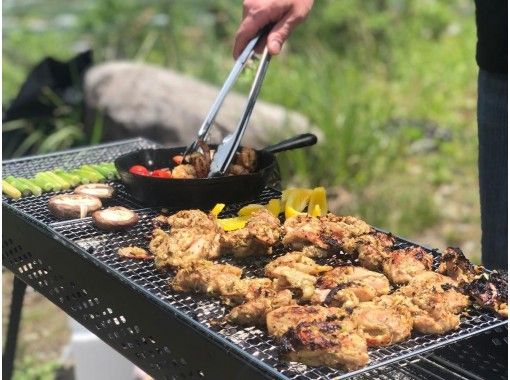 Savor Delicious Bbq with Your Friends and Family Surrounded by the Beautiful Nature Views in Niigata
Yuzawa, Niigata
7. Tear up the Niigata asphalt on Go-kart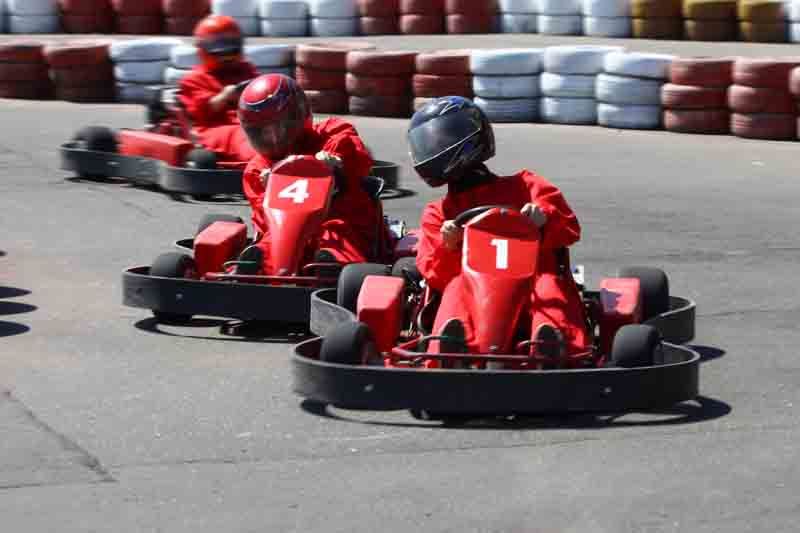 If you dream about racing whenever you close your eyes, the outskirts of Niigata offer a beautiful racecourse to compete with friends and family for the glory of the finish line!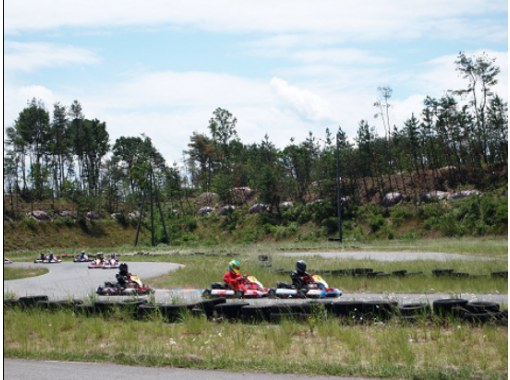 Group Plan: Challenge Your Friends and Family in a Go-Karting Race
Tainai, Niigata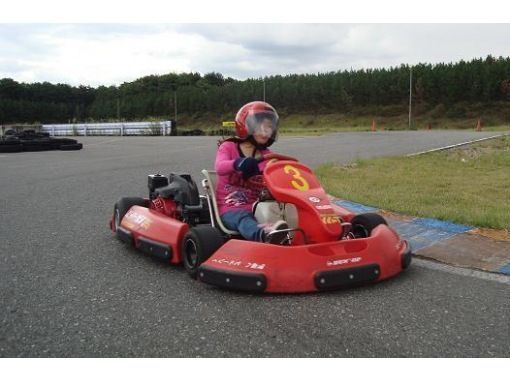 Enjoy the Thrill and Excitement of a Speedy Go-Karting Race in Niigata (Beginner-Friendly Course)
Tainai, Niigata
8. Family fun with ziplining and forest adventures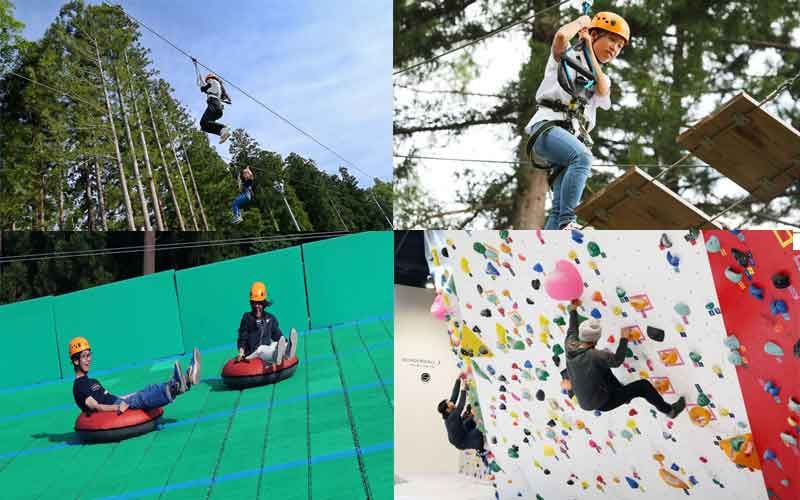 Trees were not meant to be cut down; they grow to be climbed up! Have fun swinging on the treetops and climbing footbridges on your way to exhilarating zip lines!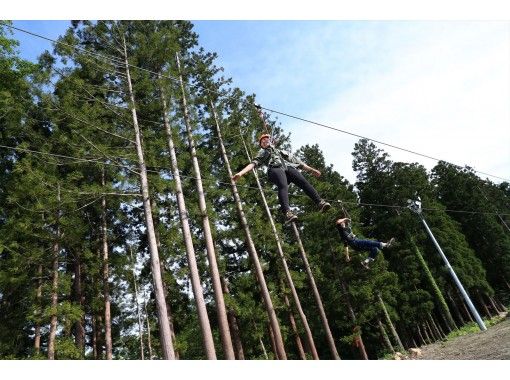 Enjoy a Thrilling Ziplining Adventure at the Lotte Arai Resort in Niigata!
Myoko, Niigata
Enjoy a Unique Adventure in the Forests of Niigata in a Beginner and Family-Friendly Zip-lining and Tree Climbing Course!
Myoko, Niigata
9. Bouldering in Myoko: Nothing can stop you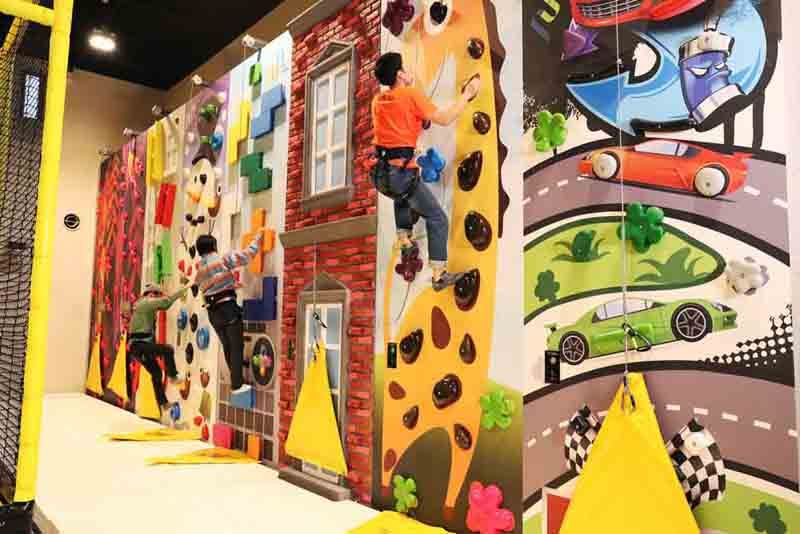 Build your stamina and core strength by bouldering across many routes at an indoor gym in Myoko! The artistic walls will give you the push you need to keep going!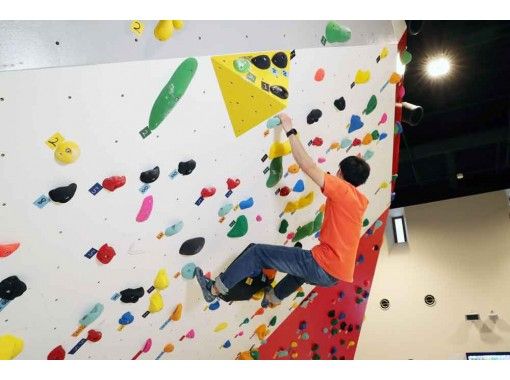 Fun Indoor Activities for the Whole Family: Practice Your Climbing Skills in a Bouldering Experience in an Indoor Gym in Niigata!
Myoko, Niigata
10. Cycling in nature with views of Mt. Myoko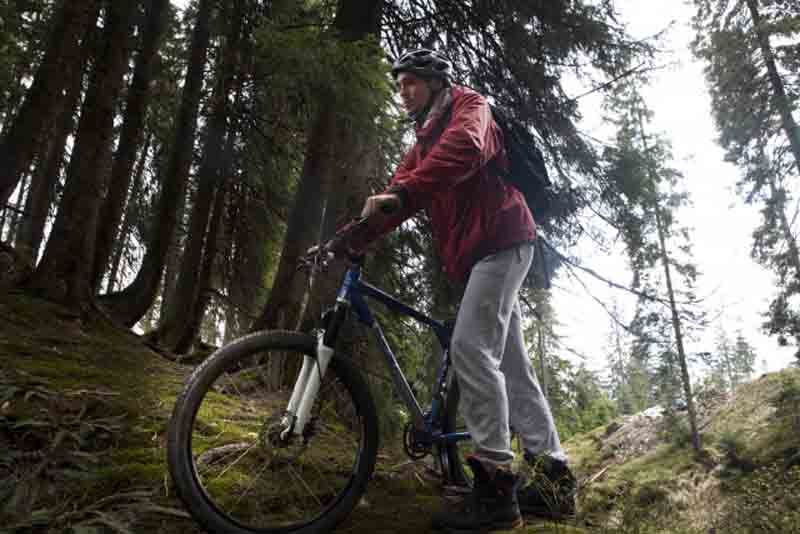 The two wheels of an MTB are the best mode of transportation in the beautiful and rugged landscape of the Joetsu-Myoko region. Behold Mt. Myoko in the backdrop and panoramas of other magical scenery!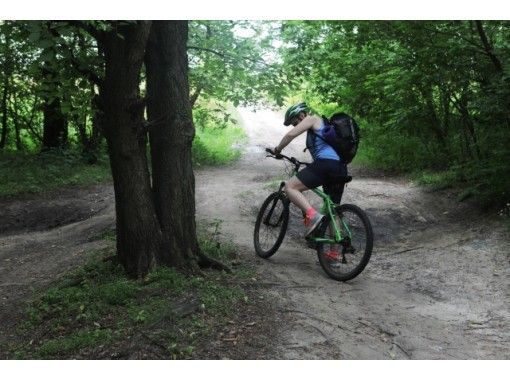 Go Cycling Around the Refreshing Breathtaking Nature Sceneries of Myoko
Myoko, Niigata
11. A yummy adventure in Niigata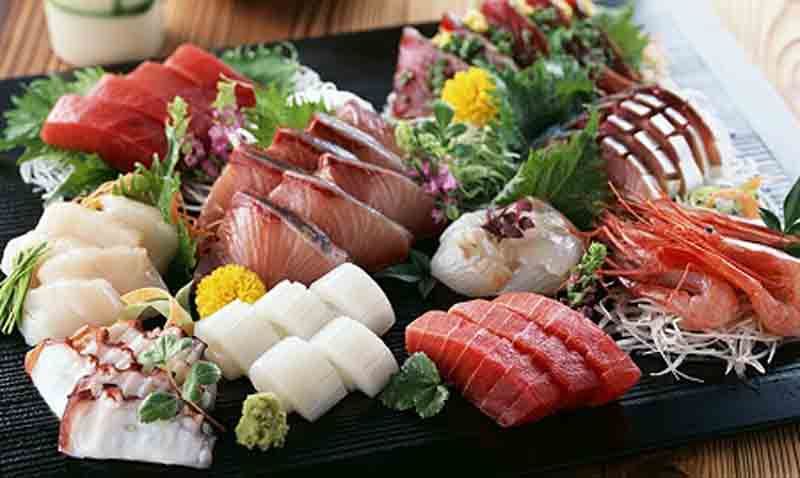 Yama café is a popular seafood stop for sightseeing visitors in Kamo city while the hidden pubs of Tokamachi offer delicious food and local beer. A Swedish torch barbecue in Naeba is unforgettable as well!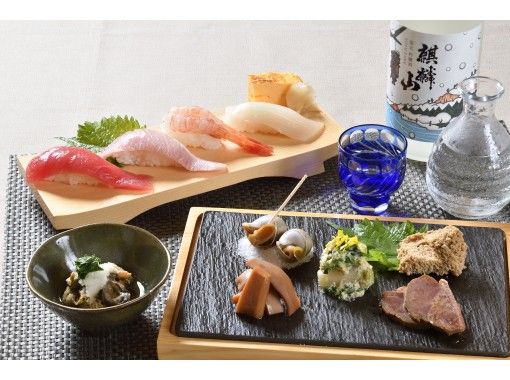 Enjoy Local Gourmets and Sake Tasting Using "Tipsy Pass" in the Furumachi Area of the Old Town!
Furumachidori, Niigata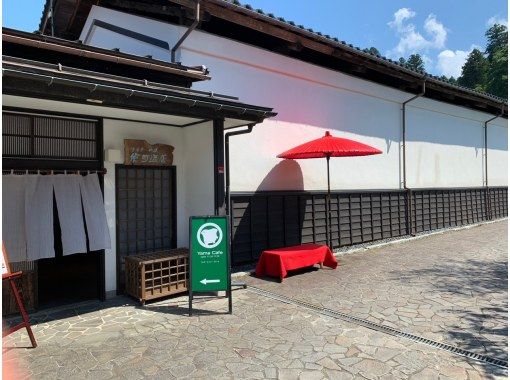 Stroll Down the Charming Kamo Cityscape with a Rickshaw & Dine at a Long-Established Restaurant Yamashige and Yamacafe
Kamo, Niigata
12. Get to know Niigata city better with a tour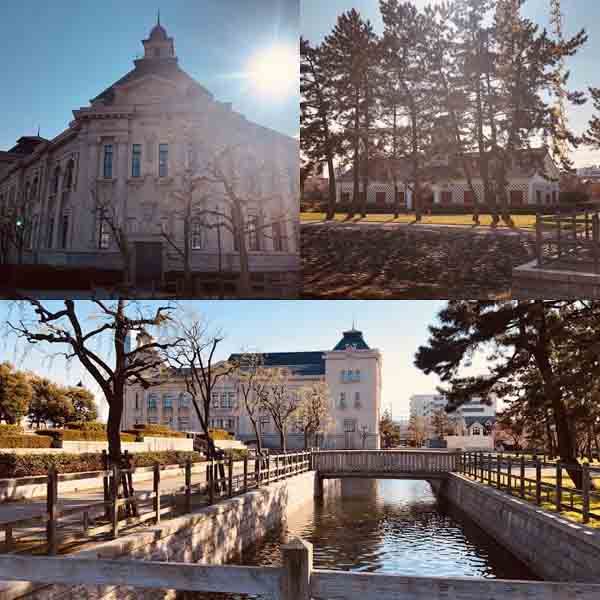 Niigata city has the carefree feel of a port town, while the heritage of a past version of Japan still lingers in shrines, museums, and old streets. Great food and scenery are on the cards!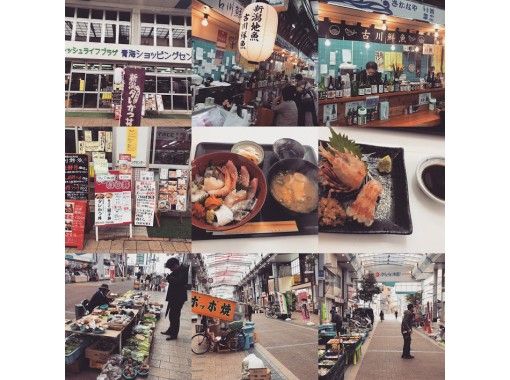 Choose 3 of Your Favorite Spots and Stroll Around Niigata in a Guided Sightseeing Tour
Chuo Ward, Niigata
13. Learn the ancient art of Japanese pottery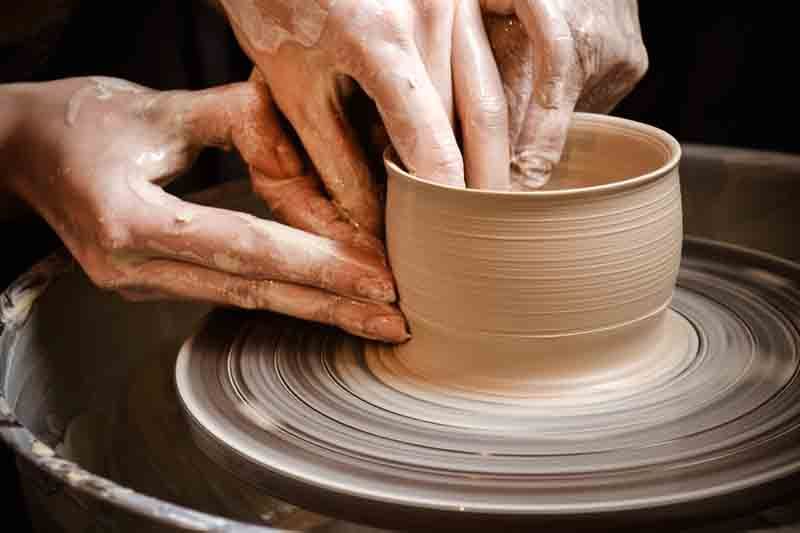 Do you have a soft-spot for pottery and ceramics? Chuo ward and Nagaoka city have plenty of clay experiences for you. Spin beautiful designs that'll make your kitchen proud!
Hand Bend & Electric Wheel Pottery Experience
Higashiborimaedori, Chuo Ward, Niigata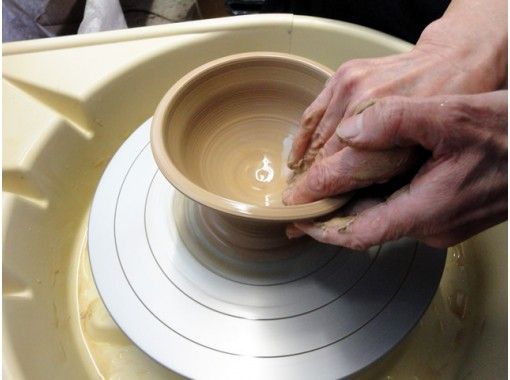 Ceramics Pottery Experience Using an Electric Pottery Wheel!
Nagaoka, Niigata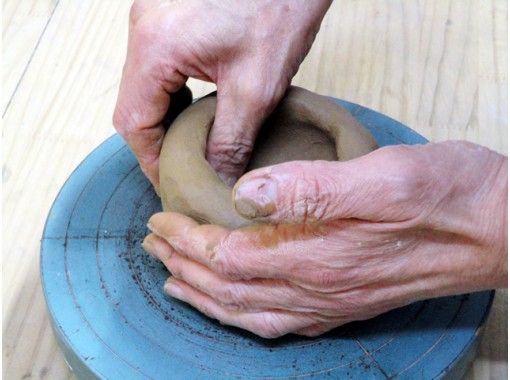 Shape Clay with Your Hands Making Your Own Creative Designs in a Beginner-Friendly Pottery Experience
Nagaoka, Niigata
14. Culinary enlightenment with vegetarian sushi in Niigata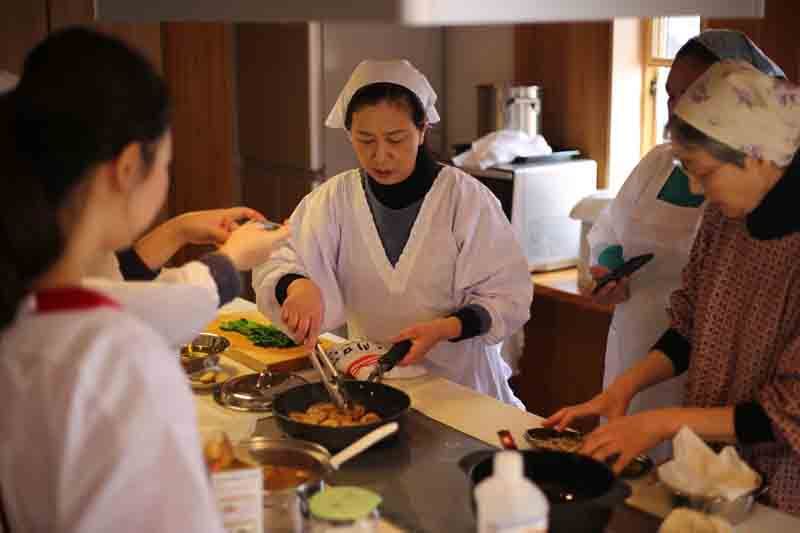 With an authentic Japanese cuisine featuring dango dumplings, koshihikari rice balls, and vegan sushi, there's much to learn when on a food pilgrimage in Tokamachi!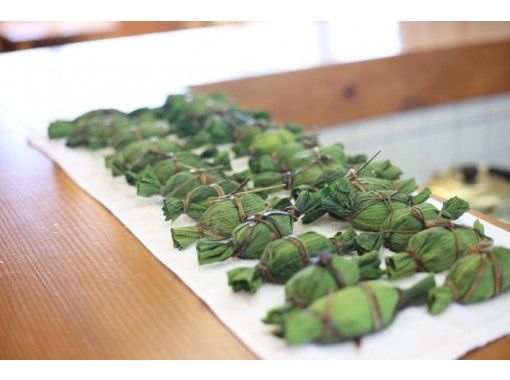 Experience Making Niigata's Traditional Meal: Kashidango!
Tokamachi, Niigata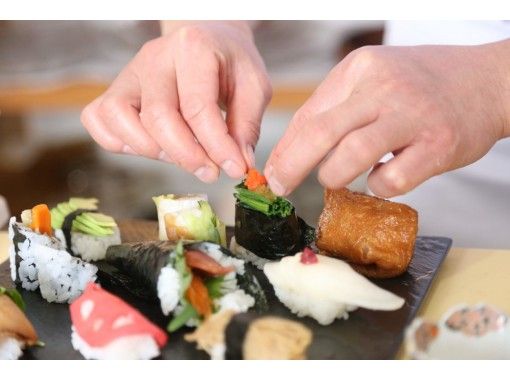 Fashionable and Healthy Vegan Sushi Making Experience
Tokamachi, Niigata
15. Snow boarding in an ocean of the country's best snow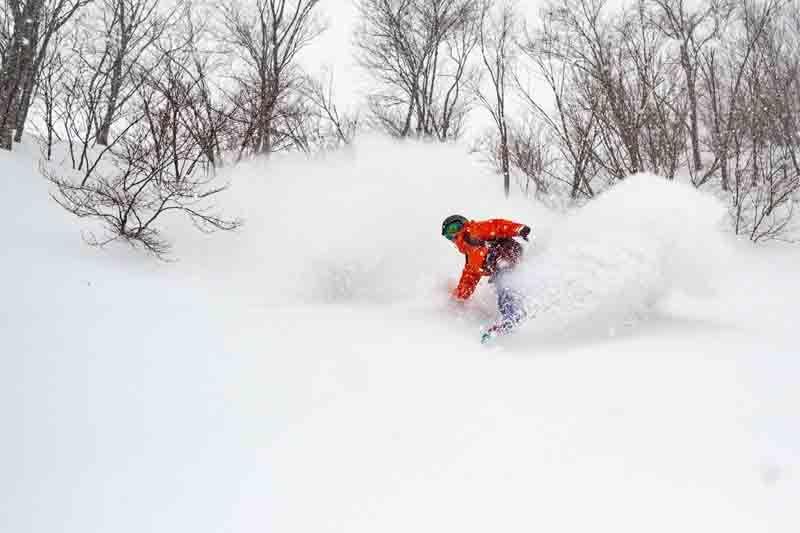 With an average snowfall in the region of 1800cm, Niigata skiing paradises promise the best of the country's whites and the experience to match. Learn the magic of gliding in gravity with pole skiing!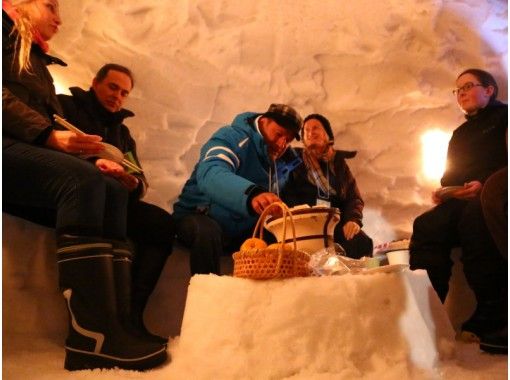 Enjoy the Winter Snow Country in a Kamakura with Sake, Hot Drinks, and Tasty Sweets!
Tokamachi, Niigata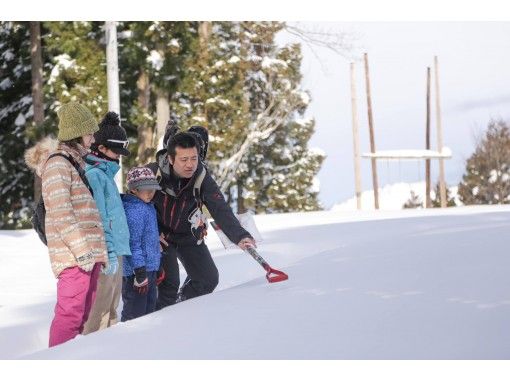 Explore the Snowy Mountains in a Snowshoes Trekking Tour
Tokamachi, Niigata
16. Discover the traditional side of Japan in Tokamachi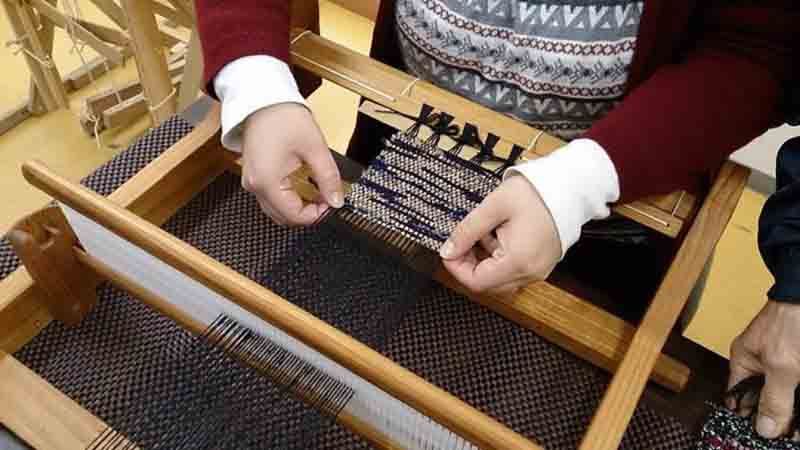 A cultural blend of textile handweaving, yukata/kimono sightseeing, and zakka crafts such as waraji (samurai sandal) making, ensure the most authentic time in traditional Japan!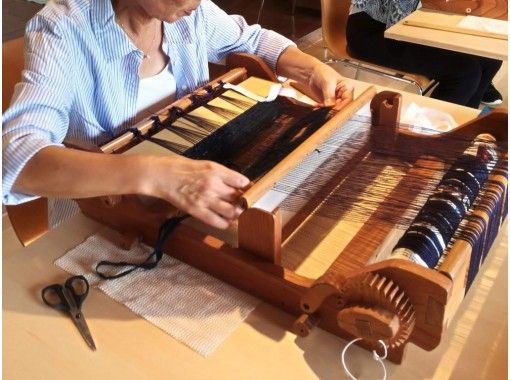 Traditional Fabric Hand Weaving Experience
Tokamachi, Niigata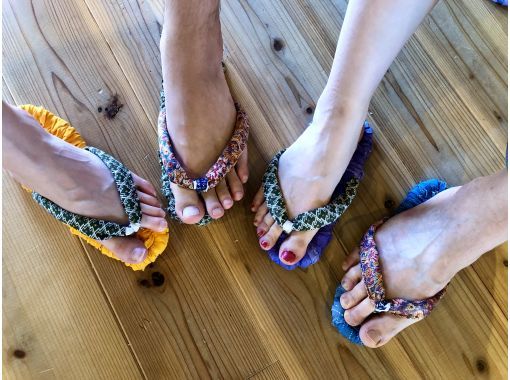 Experience Making Traditional Zakka Crafts
Tokamachi, Niigata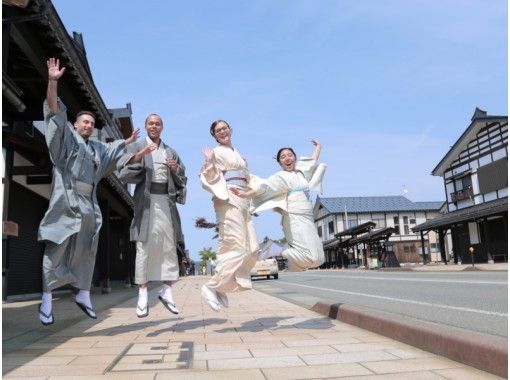 Wear Echigo Jofu and Shiozawa Kaoru Kimono and Yukata, and Stroll Along Mokuno Street with a Visit to the Weaving Factory
Tokamachi, Niigata
17. Turn old tea bags in your cupboard into art
Tea is great for warming you up on cold a day, but it's even better when it comes to textile dyeing. Add to your home DIYs, and turn tea bags into beautiful colors for your clothes!
18. Reflections of paradise at Lake Daigenta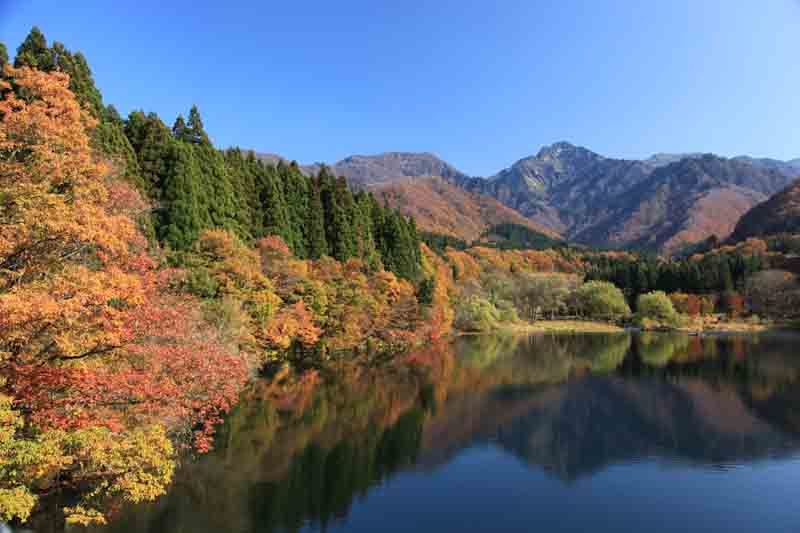 Initially built to keep in check soil erosion, the dam that created Lake Daigenta has flourished into a wonderful autumn paradise. The lake sees the most colorful foliage in the season!
19. Takada park: Fairytale chapters by night and day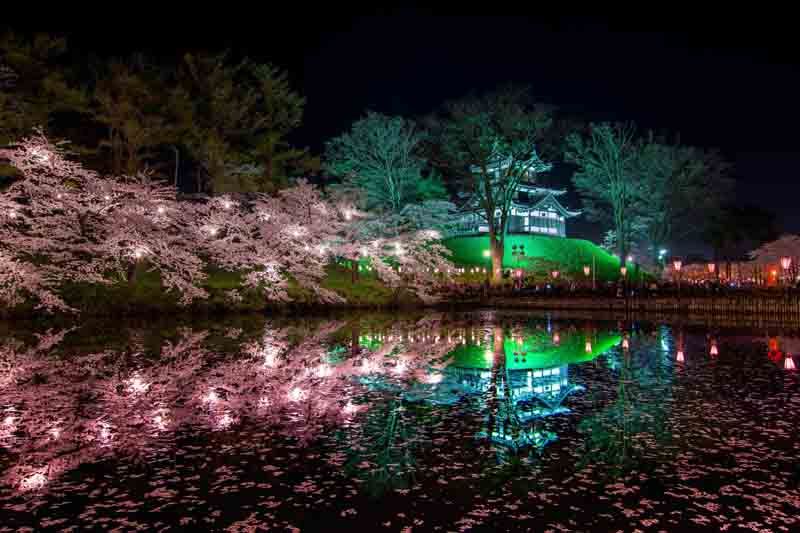 Nightfall doesn't extinguish the magic of nature around Takada park; sodium lights keep alive the spring and autumn colors that shimmer into the moat below. Takada castle ruins are nice to watch as well any time of day!
20. Around 200 rice fields merge into beauty at Hoshitoge Rice Terrace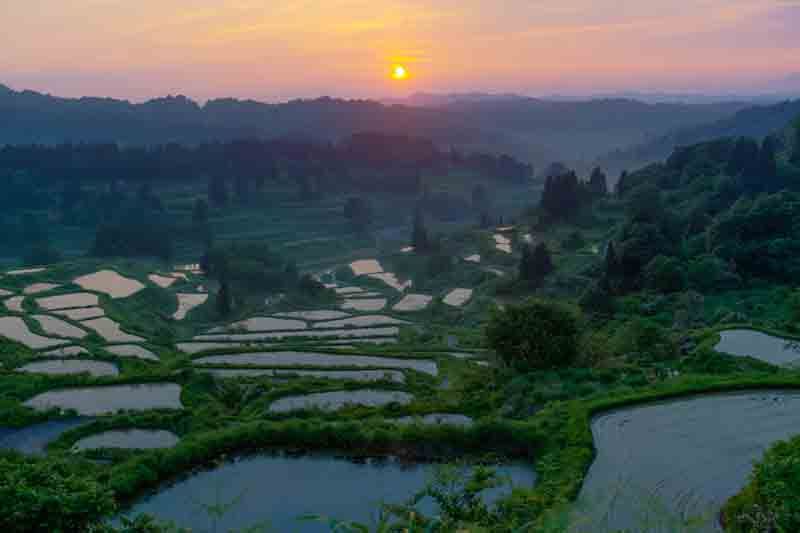 Cascading patches of water drawn around by green make the Hoshitoge Rice terrace an incredible sight, especially in the dim light of the November sunset. In winter, the gorgeousness goes up a notch with patterns of snow!
Frequently asked questions
Q

What activities is Niigata popular with in the winter?

AHonshu, Japan's central island, attracts plenty of snowfall in winter, with Niigata one of the heaviest beneficiaries: Good things to do in Niigata in winter include:

• Kamakura igloo stays

• Skiing Gala Yuzawa resort

• Tokamachi snow festival attendance

• Snowmobile tours
Q

Why is Niigata well-known, and what makes it famous?

AJapan's staple food is rice, and many think of Niigata when rice comes to mind. It is also known for winter sports, recording the best onsens and mountain resorts. The prefecture is associated with summer fireworks festivals and enjoys a massive coastline against the Sea of Japan!
Q

What good things can people do in Niigata?

AIn addition to abundant snow, Niigata has an established rice culture and beautiful cities like the capital Niigata. The best things to do in Niigata entail:

• City sightseeing tours

• Takada park visits

• Hoshitoge rice terrace trip

• Yuzawa ski resort winter sports

• Naeba ski resort skiing
Q

Does Niigata have any excellent places to eat out?

ATurn to the Activity Japan website for many excellent restaurants and traditional eateries across Niigata. With the plan options available, you'll enjoy customary Japanese rice balls and Izakaya tours involving famous delicacies! There are also outdoor barbecue plans involving Swedish torch cooking!
Q

What can people do in terms of outdoor activities in Niigata?

AFrom chasing down high-speed adventures on public roads to refreshing quietness and swinging in treetop parks, there are incredible things to do in Niigata in the outdoors, namely:

• Joetsu forest adventures

• Ziplining tours

• Off-road Go-karting

• Kamo city rickshaw tours

• Seafood Yuzawa barbecues with vegetarian options