15 Best Things to do in Fukushima | Bucket List Ideas | Attractions | Activities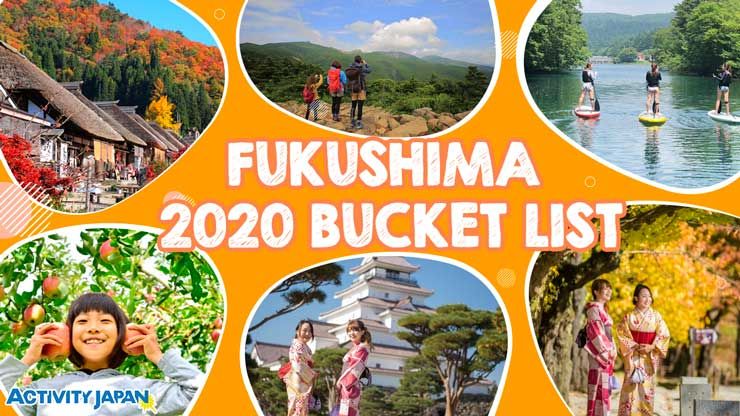 Fukushima is among the standout prefectures of the country and is consequently responsible for many incredible things to do in Fukushima and Japan in general. It is among the best when it comes to spring and autumn nature, with the heart of the floral action gravitating around the famous Hanamiyama park. Other great spots and things to do in Fukushima regarding picture-perfect nature include Lakes Inawashiro and Hibara, the latter popular with smelt fishers in winter. Mt Azuma Kofuji as well offers scenic crater hikes.
Fukushima is also a beacon for martial arts, harboring cities rich in Samurai heritage like Aizuwakamatsu, billed as the "Last land of the samurais." Aizu was the center stage for the Boshin battle of 1868 and retained dojos and even castles from feudal Japan. It is the home of experiences like Kendo and Kyudo, among many other unforgettable things to do in Fukushima as far as martial arts and culture are concerned.
Here's more on the many pleasures Fukushima has to offer!
1. A Fukushima Canoeing buffet for all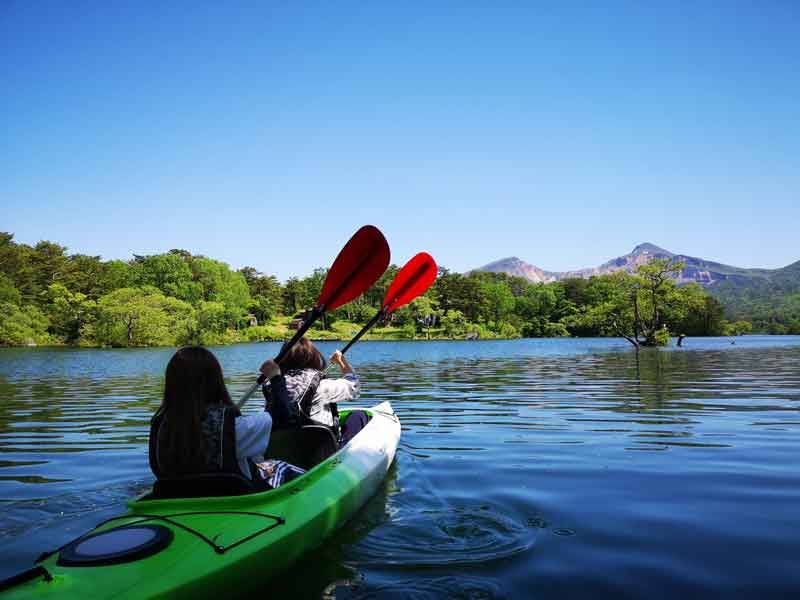 Fukushima is amassed with canoeing adventures across famous lakes and rivers. Have the best time on the water while taking in the scenery of intruding trees, and perfect sunrises.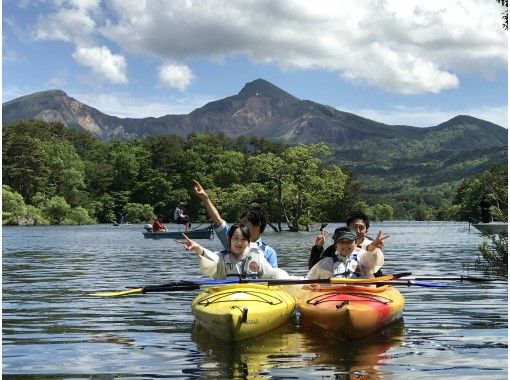 Enjoy the Magnificent Waters and Mountain Views with a Two-Seater Kayaking Tour at Lake Hibara (Children Friendly Course, Pets Are Allowed)
Kitashiobara, Fukushima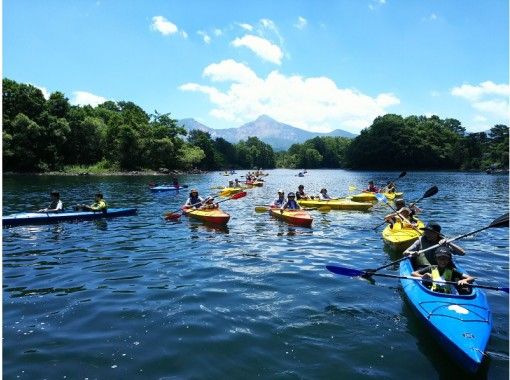 Early Morning Two-Seater Kayaking Experience on Lake Hibara (Children Friendly Course, Pets Are Allowed)
Kitashiobara, Fukushima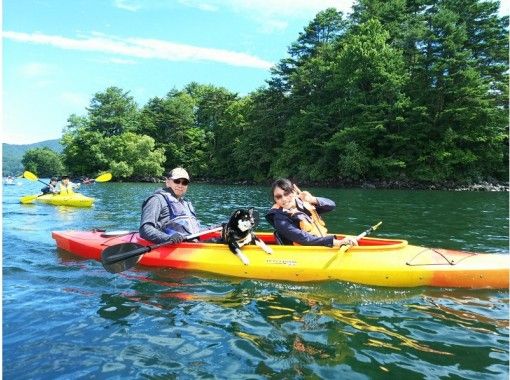 Experience Canoing at Lake Hibara (Beginner and Children Friendly Half-Day Course)
Kitashiobara, Fukushima
2. Enjoy the sun with a Lake Inawashiro SUP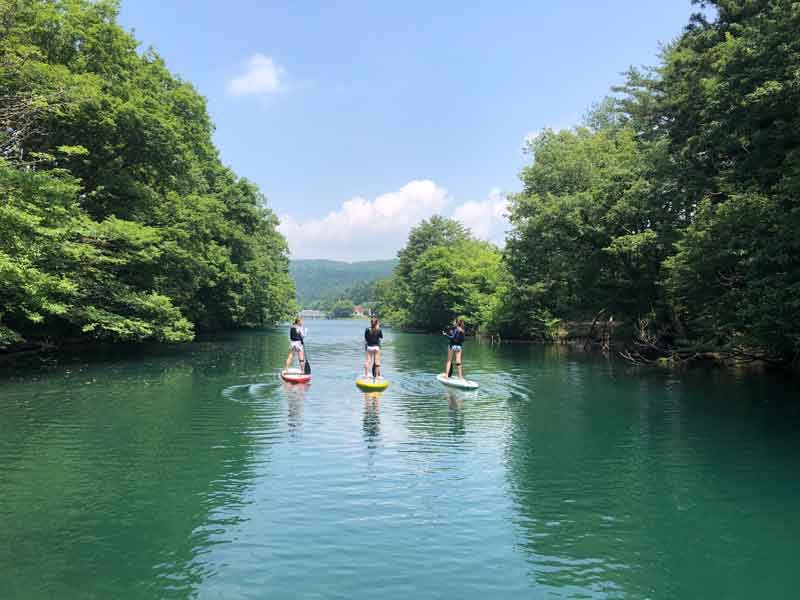 Sitting back on a SUP on Lake Inawashiro is a great way to relax and take in the fleeting sunshine as we hurtle into the winter months. You're sure to have a great time floating on the crystal-clear waters and gazing at distant hills!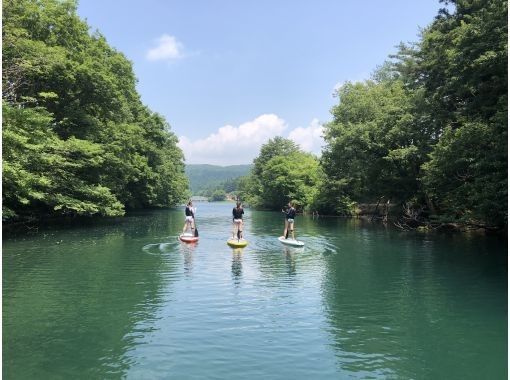 Go on a Soothing and Relaxing Standup Paddle Boarding Experience at Lake Inawashiro
Inawashiro, Fukushima
3. Smelt fishing in winter: Rare cold season treats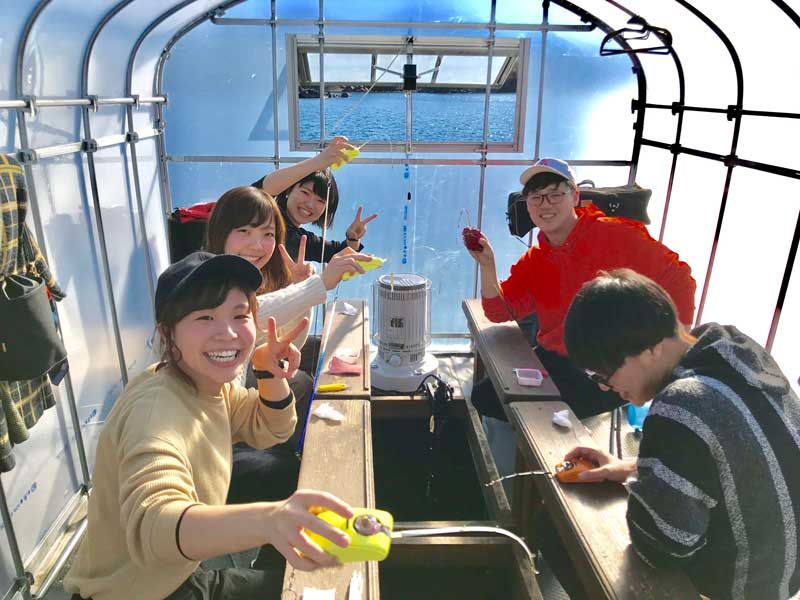 Lake Hibara is a joyous location for smelt fishing in winter. These tiny and delicious fish are in plenty as the year surges to an end, and they make for the most delicious seafood barbecues in all of Japan.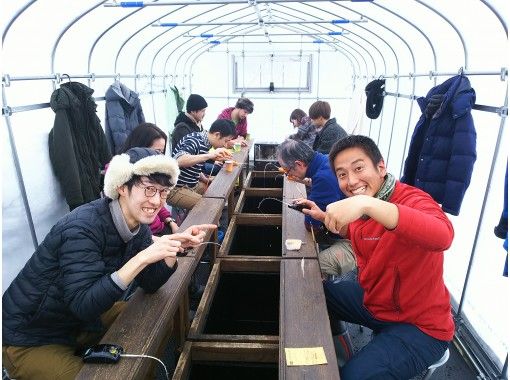 Beginner-Friendly Smelt Fishing Experience and Snowmobile Tour
Kitashiobara, Fukushima
4. A holiday of simple life at a farmhouse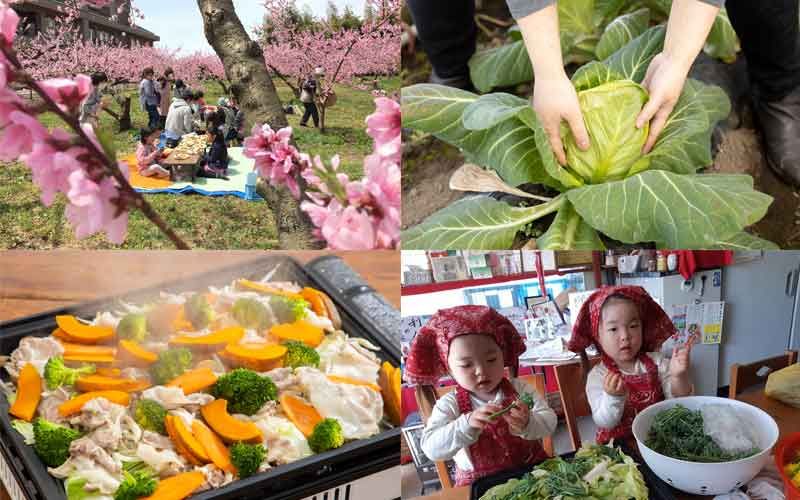 Relax your days away swinging to sleep on a hammock, kept company by fields of beautiful grass and lazy goats accustomed to the ways of the farm. Savor vegetable snacks in their purest form and be part of rural Japan!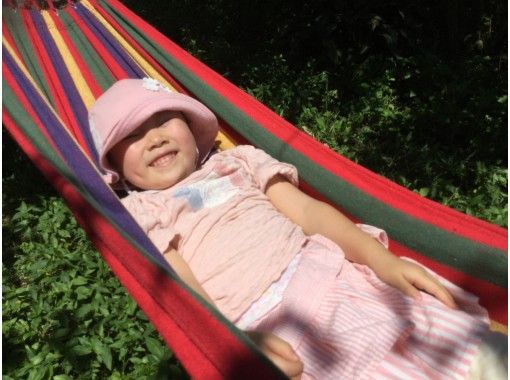 Enjoy Lunch at a Japanese Style Farmhouse: Harvest Fresh Vegetables and Cook Delicious Dishes with the Locals!
Sukagawa, Fukushima
5. Backpacking in the nature paradise of Mount Adatara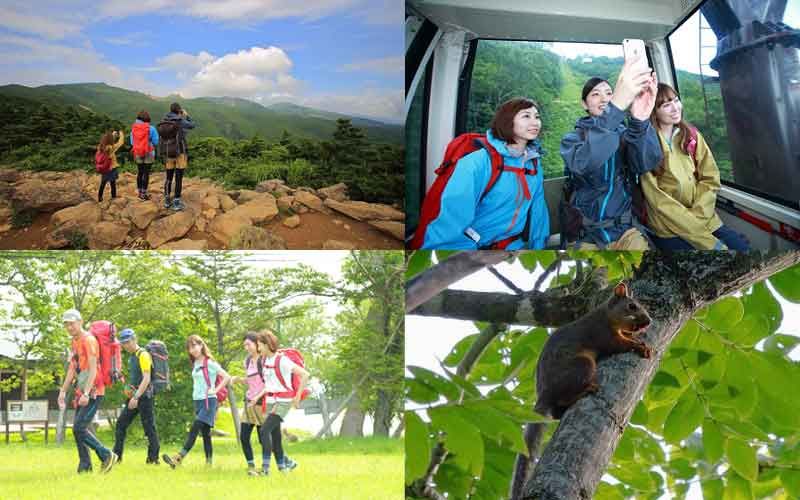 When the crowds flock Mount Fuji, explore the equally stunning alternative of Adatara, a beautiful mountain with panoramic hiking trails but for less of the attention. The mountain is blanketed by beautiful autumn colors between September and November!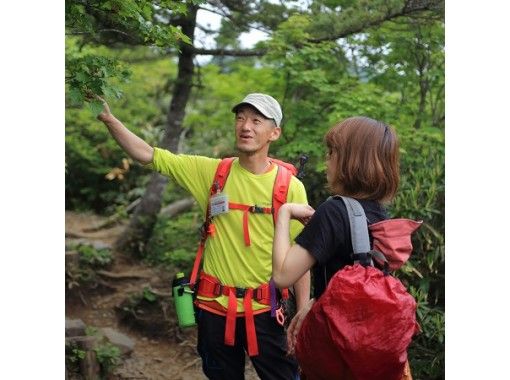 Refresh Your Mind and Body in a Nature Walk Through the Forest of Adatara with a Tour Guide
Nihommatsu, Fukushima
6. Become a soldier for the day in Koriyama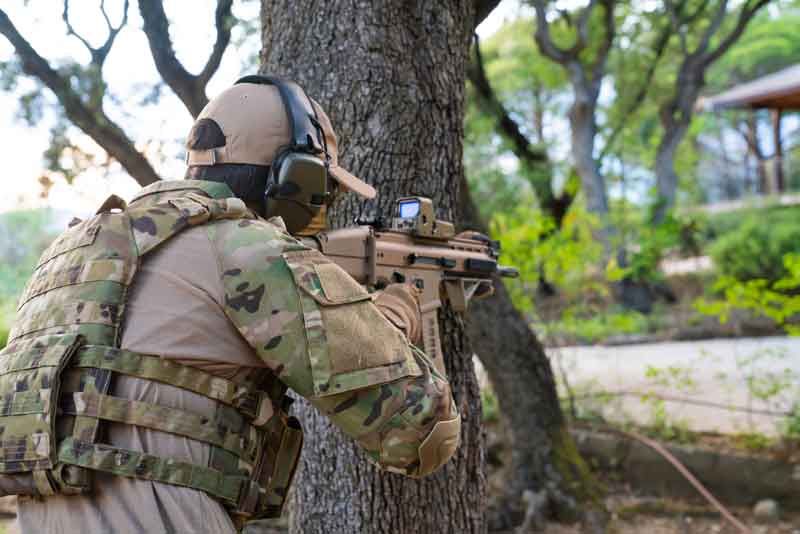 From famous sniper rifles such as the Kar98k to automatic guns like the M4 and Scar, this survival game has all the weapons and scenarios to bring to life your combat fantasies. Get a real-life feel of the action on a battlefield!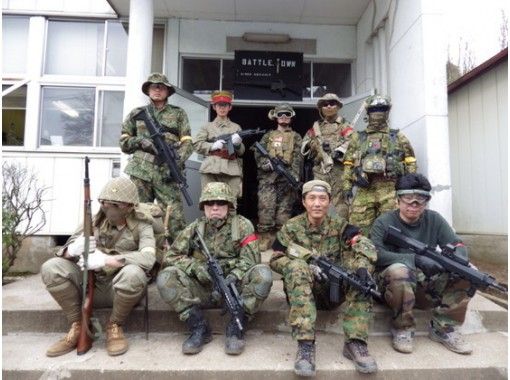 Call Your Team for an Action Packed Airsoft Game in Fukushima!
Koriyama, Fukushima
7. Fly with birds in the Inawashiro sky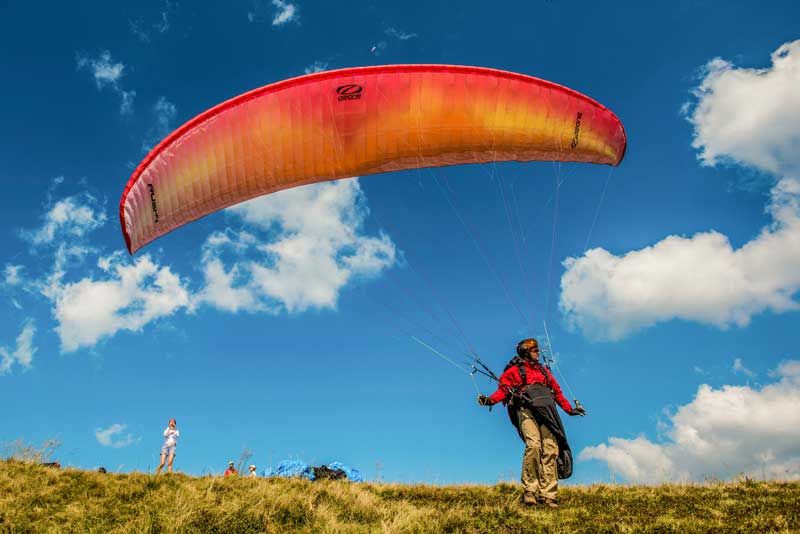 Everything in life always looks better from above, and the Inawashiro landscape exhibits gorgeous edges and curves from the sky. Get into these incredible vantage points via paragliding adventures in Fukushima!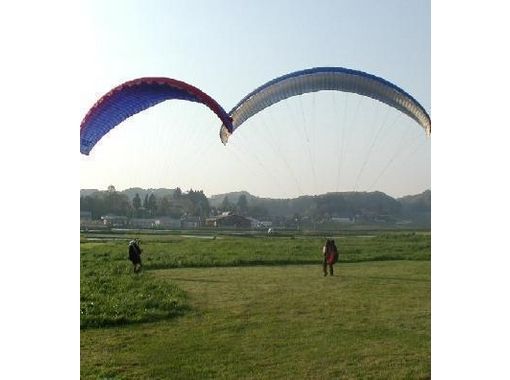 Experience Floating in the Sky: Beginners and Family Friendly Paragliding Flight (Half-Day Course)
Inawashiro, Fukushima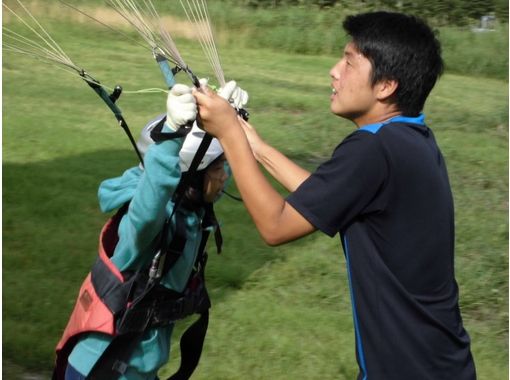 Exhilarating Tandem Paragliding Flight Experience for Parents and Children (Half-Day Course) (Two Groups Set)
Inawashiro, Fukushima
8. Delicious apple picking at a prestigious Nihonmatsu orchard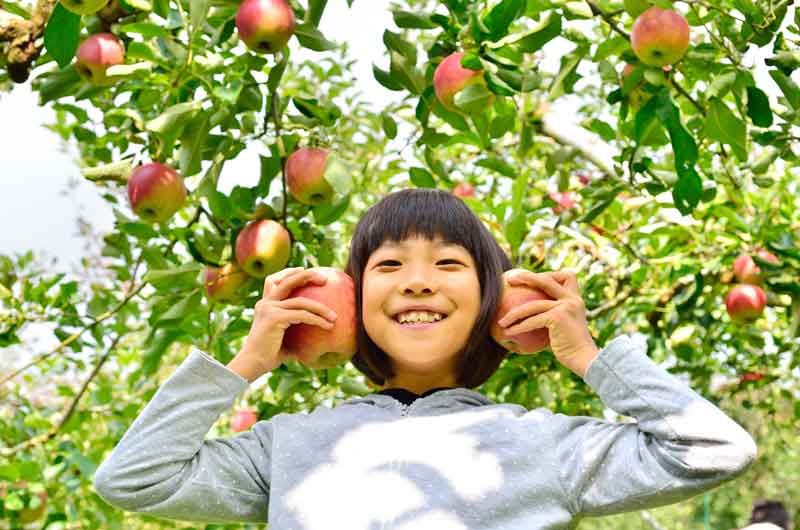 Grown with special farming techniques and flourished by unique slope soil, the apples of this Nihonmatsu orchard have high sucrose content and distinct flavors. Enjoy them fresh off the branch as you take on apple picking tours in Fukushima!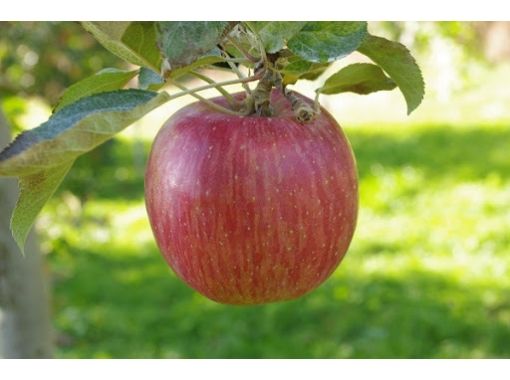 Enjoy Apple Picking in Nihommatsu with 1 Kg of Fresh Apples as a Souvenir! (All You Can Eat Plan) (60 Minutes Course)
Nihommatsu, Fukushima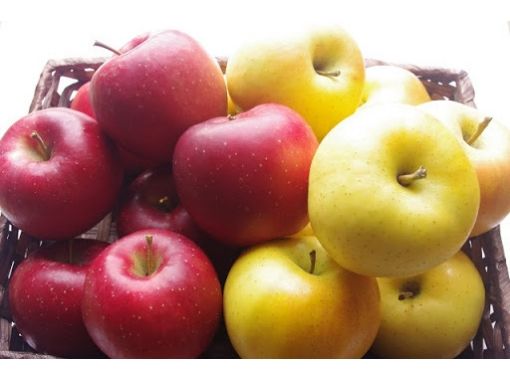 Apple Picking in Nihommatsu (All You Can Eat Plan) (60 Minutes Course)
Nihommatsu, Fukushima
9. Walk in history at Aizu town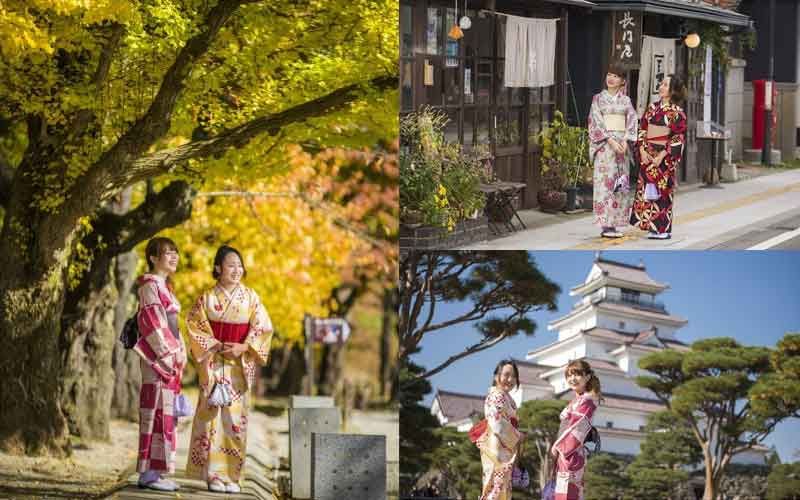 The old town of Aizu retains a lot of the scenery of Edo Japan, with well-preserved villages such as Ouchijuku and ancient castles like the 14-th century Tsuruga ensuring history buffs have a lot to do. Rent a beautiful kimono and walk around the old castle and its beautiful gardens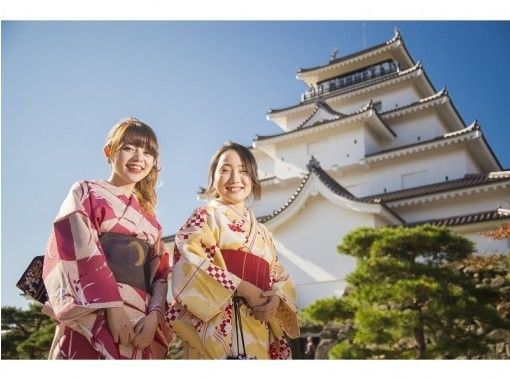 Stroll Around the Historical Aizu Castle Wearing Traditional Kimono
Aizuwakamatsu, Fukushima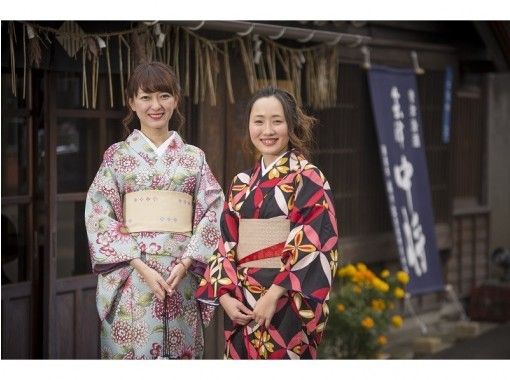 Dress Up in Beautiful Kimono Colours with Hairstyling and Tour Around the Historic Sites, Temples and Shrines of Aizu City! (Femal Only Plan)
Aizuwakamatsu, Fukushima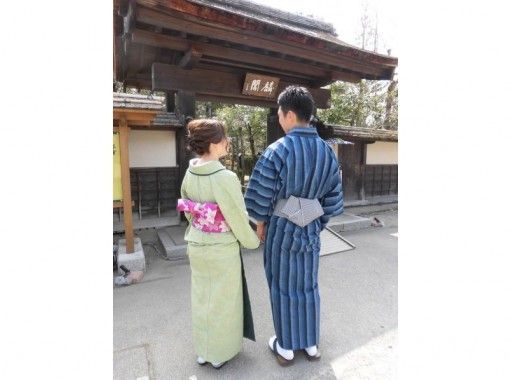 Rent Kimono and Walk Around the Castle Town of Aizu (Couple Plan)
Aizuwakamatsu, Fukushima
10. Fulfill your pottery destiny in Bandai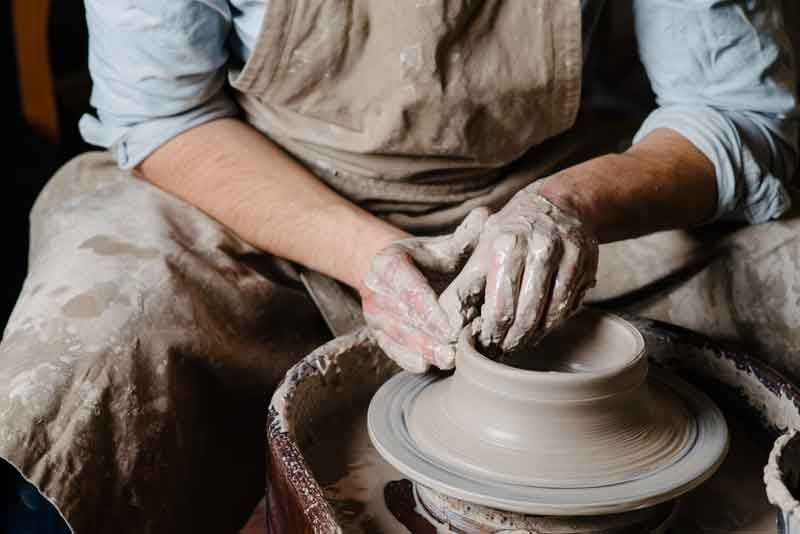 Japanese tea bowls stand out for their unique shapes and patterns, and now you can learn the secrets to incredible vessel designs at Bandai town. This Fukushima pottery workshop brings together families with fun artwork!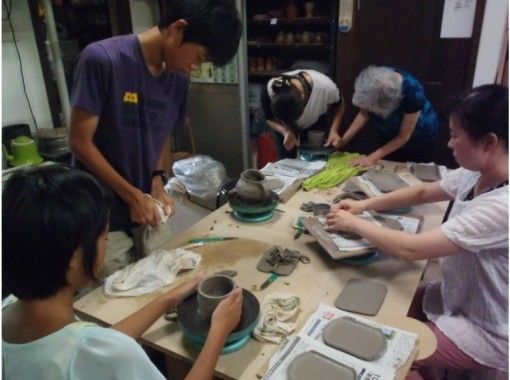 Make Your Favourite Shapes of Clay in a Beginner and Family Friendly Pottery Experience
Bandai, Fukushima
Learn the Techniques and Skills to Shape Clay by Your Hands in a Ceramics Pottery Class Recommended for Beginners
Bandai, Fukushima
11. Become a samurai for the day in Aizuwakamatsu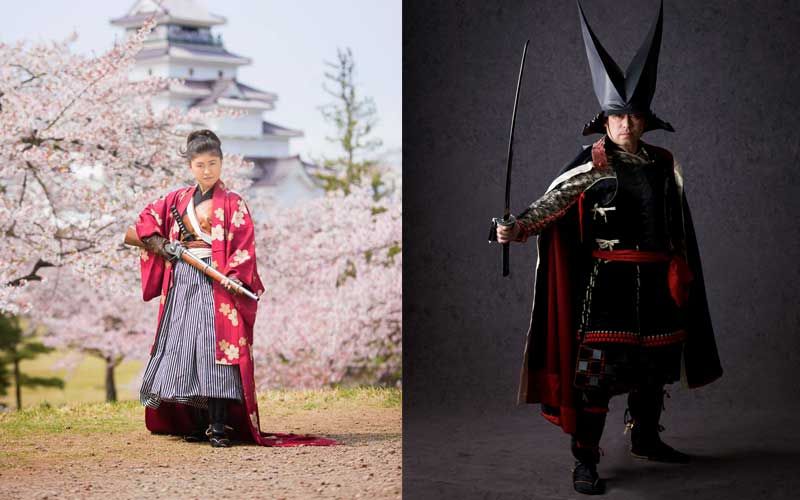 Herald as the "Land of the last samurais," Aizuwakamatsu has a long and rich samurai heritage. You can experience some of that martial arts culture today in samurai armor photoshoots, complete with katanas or rifles if you wish!
12. Make time for Urabandai's impressive snowfields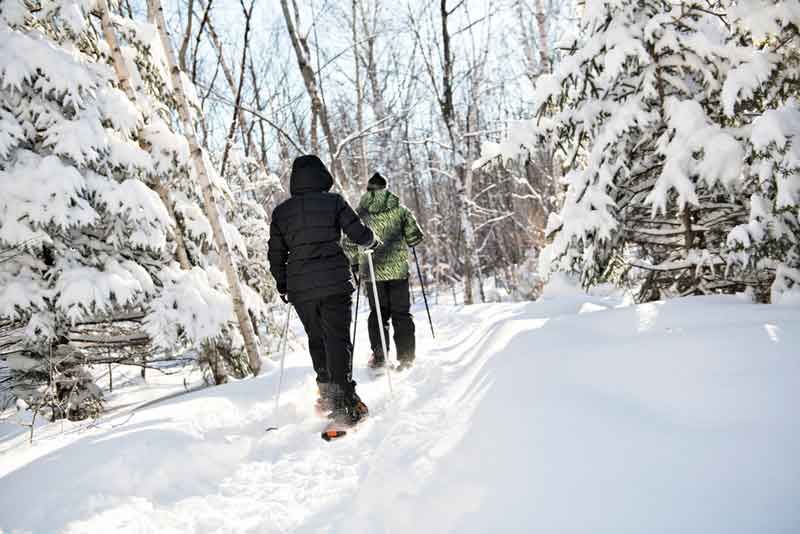 Urabandai is renowned for some of the best snowfields in the prefecture and Japan too. It is a popular stopover during winter for winter sports lovers and anyone wishing to savor the charming white that glosses the landscape during the cold season!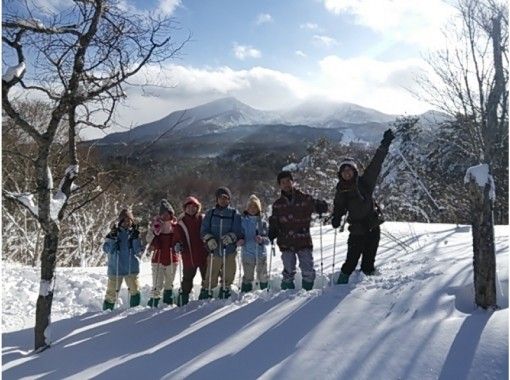 Family-Friendly Half-Day Guided Snowshoes Trekking Tour (Morning Course)
Kitashiobara, Fukushima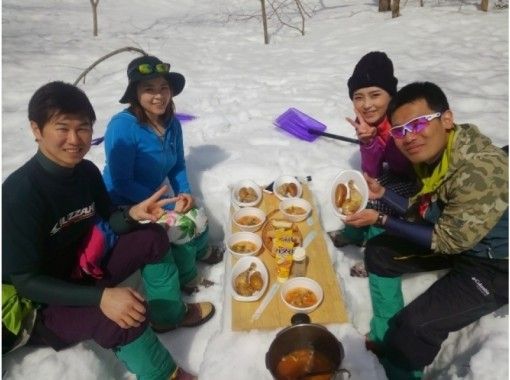 Guided Snowshoes Half-Day Trekking Tour with Lunch (Beginner and Children-Friendly)
Kitashiobara, Fukushima
13. Walk in nature's colors at Hanamiyama Park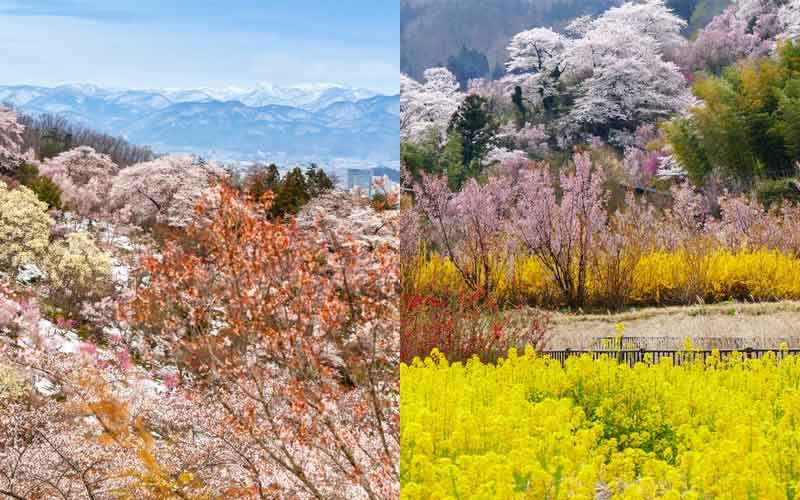 Hanamiyama park is tremendously popular in spring for its fresh colors, but it's also a nice detour in autumn for the fiery orange and red foliage of the season. The park is a utopia for serene walks and picnics!
14. Climb the mesmerizing peak of Azuma-kofuji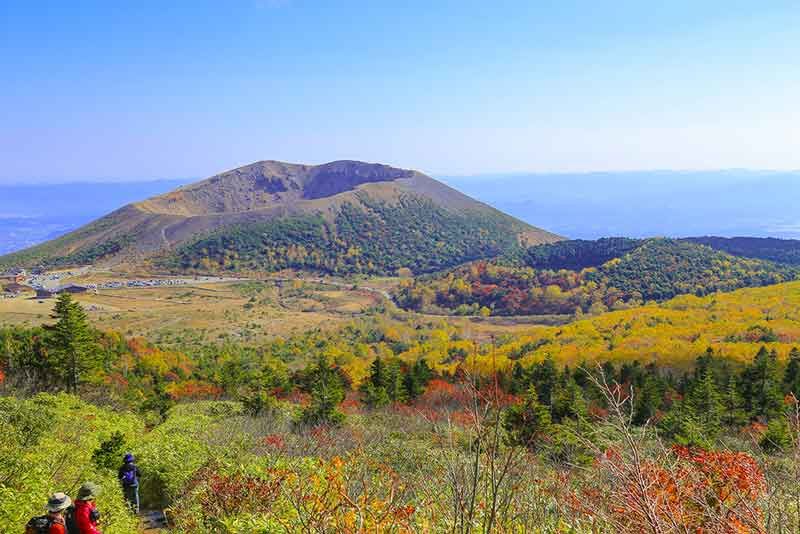 Echoing Mt-Fuji's shape to perfection, the peak of Azuma-kofuji is popular with hikers even in autumn. The meandering path leading up to the crater cuts across beautiful brown soil, making for very scenic climbs!
15. Get a taste of life in Edo Japan at Ouchijuku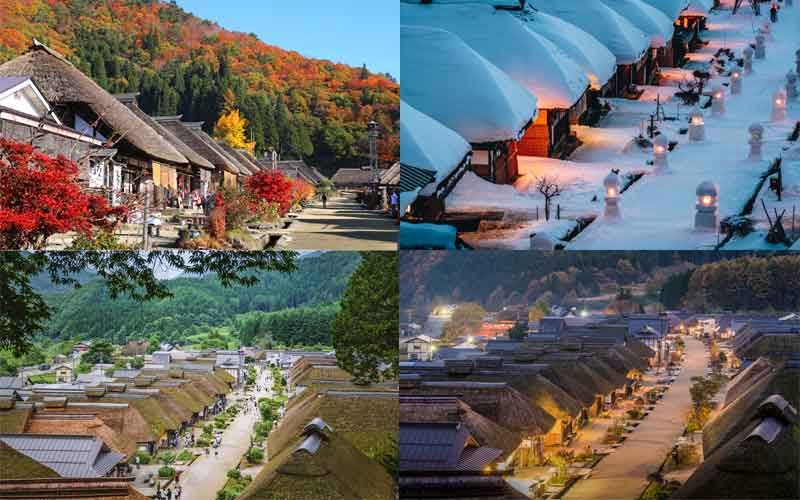 Once a pivotal post town for traders in Edo Japan, Ouchijuku village is an estate of grass-roofed houses, with sliding doors and tatami floors. Its surroundings show no signs of modernity, and trips here seem like traveling back in time!
Frequently asked questions
Q

What to do in Fukushima when you visit?

AHome to the last samurai city and famous mountains, there are many things to do in Fukushima such as:

• Lake Hibara canoeing

• Lake Inawashiro SUP

• Mt. Adatara trekking

• Samurai costume dressing in the samurai city of Aizu

• Mt Bandai & Azuma ranges skiing
Q

How can I travel to Fukushima from Tokyo?

AFukushima is 238 kilometers from Tokyo. You can travel by a 90-minute train trip via JR Tohoku Shinkansen using Tsubasa or Yamabiko trains. There are several bus options from Shinjuku and Tokyo stations to Fukushima station. It takes about five hours to travel by road.
Q

What can visitors do or see in Fukushima?

AWith magical mountains, beautiful parks, and old castles abound, there are many things to do in Fukushima. Sightseeing options entail;

• Ouchijuku Edo village visits

• Abukuma cave tours

• Hanamiyama Park visits

• Azuma Kofuji climbing

• Aizuwakamatsu castle walks

• Painted candle festivals
Q

What is Fukushima most famous for?

AFukushima is most famous for the regions of Nihonmatsu and Aizuwakamatsu, which hold essential chapters of samurai history and other martial arts experiences like Kendo and Kyudo. The prefecture is also a cultural hub for Edo villages like Ouchijuku and festivals like the Aizu celebrations.
Q

What is the most famous food to eat in Fukushima?

AKozuyu is a popular item on the menu across households in Fukushima, and it's a dish that receives sterling recommendations from visitors. Negi soba and Aizu soba are among other classic favorites, while Fukushima's sake is also admired for its sharp taste and crispness.